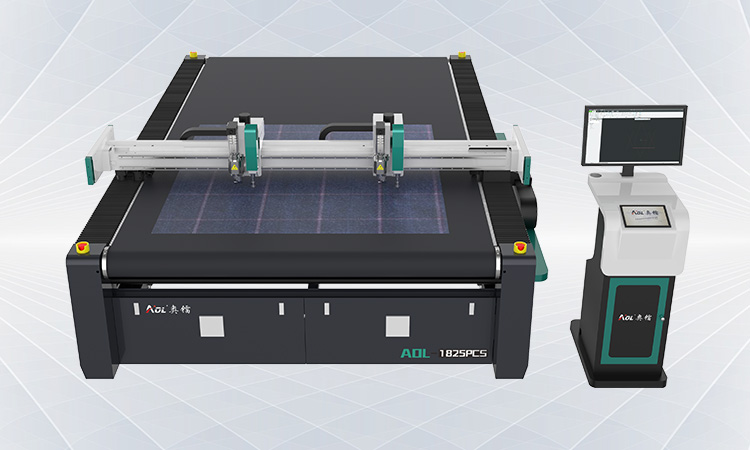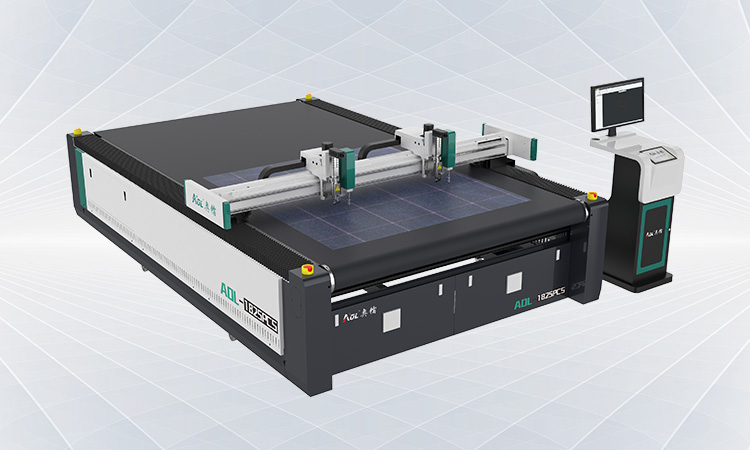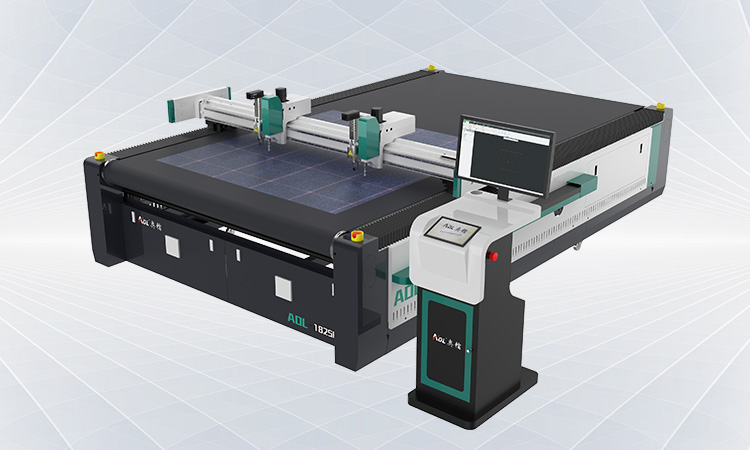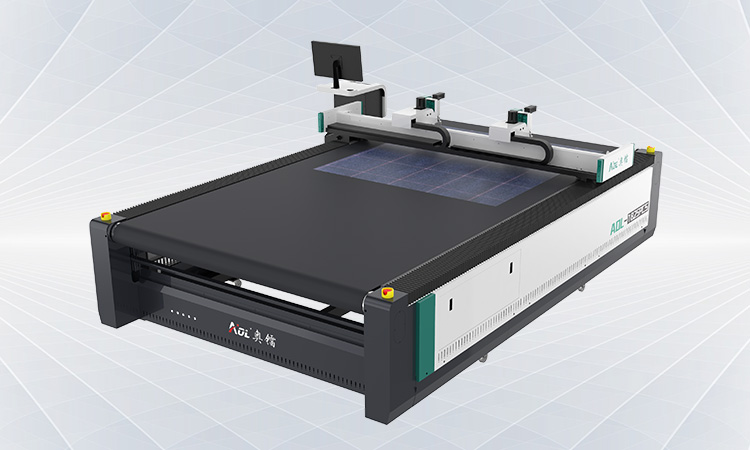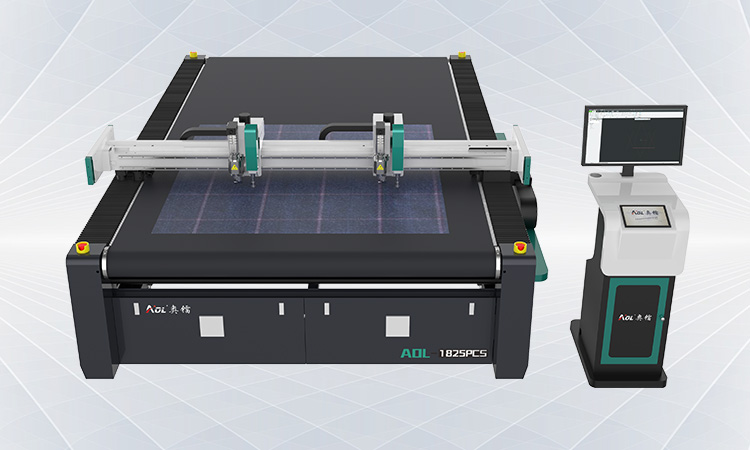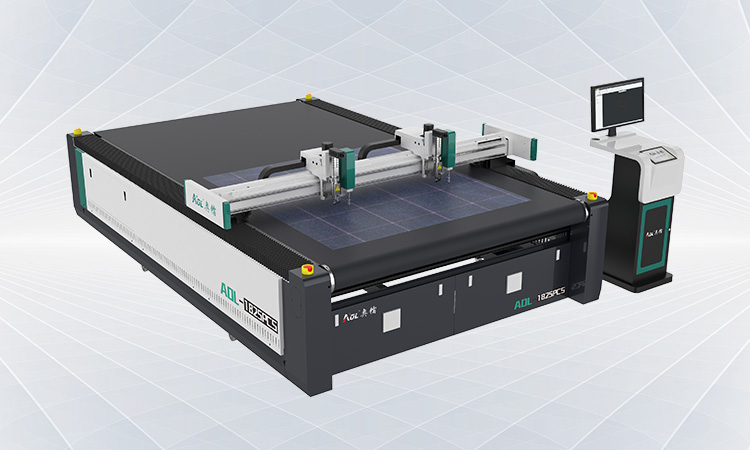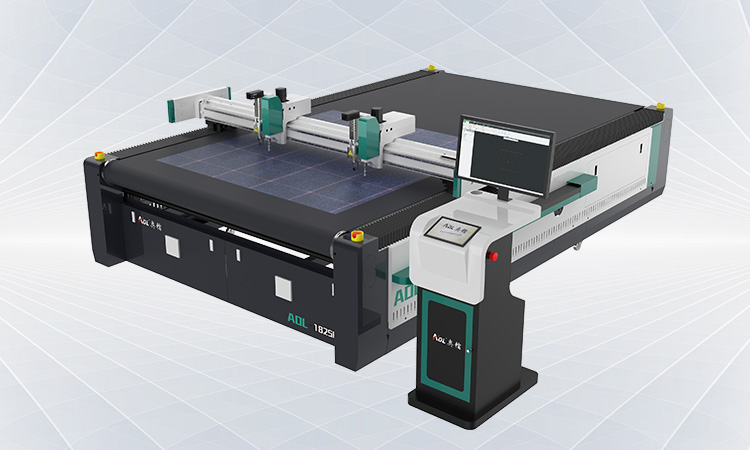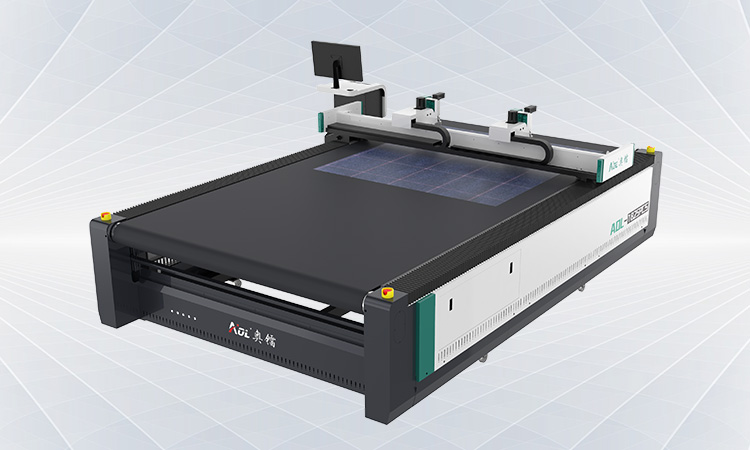 Silicone Rubber Fiber Cloth Cutting Machine
Silicone rubber fiber cloth cutting machine can be equipped with round knife, vibrating knife, pneumatic knife and other cutter heads, which can be used for cutting different types of materials. The cutting edge effect is better, and no debris will be generated. best choice.
  Silicone rubber fiber cloth is made of silica gel through high temperature heat vulcanization, which has the functions of acid and alkali resistance, wear resistance, high and low temperature resistance, and corrosion resistance. It is used in chemical plants, oil refineries, ports and industrial hot water and steam transportation, automobiles, In medical, diving, food, and other industries, such materials need to be cut before the finished product, and the cutting process also needs to be strictly controlled. Many manufacturers have repurchased our machines many times, because this is a high-precision silicone rubber fiber cloth cutting machine!
Parameters of Silicone Rubber Fiber Cloth Cutting Machine:
Technical parameters / model

AOL-1625

AOL-1825

Effective working area

1600x2500mm

1800x2500mm

Multi-function tool

Oscillating knife, round knife, pneumatic knife, drag knife, half cutting knife, press wheel, V-CUT Knife Tool, milling cutter, drawing marker pen, ink cartridge inkjet, cursor positioning, camera positioning edge patrol

safety devices

Four corners emergency stop, anti-collision safety device using infrared induction, safe and reliable

Cutting tool configuration
Oscillating knife or drag knife or round knife 

Cutting speed

200-1200mm/s

Cutting thickness

1mm-3mm Other thicknesses can be customized according to the material

Applicable materials

It can be used to cut Silicone Rubber Fiber Cloth similar to the material, and different configurations can be selected for different materials

Material fixing method

Vacuum partition adsorption

Transmission port

Network port

Transmission system

The X\Y axis is divided into two kinds of rack or belt

rated power

11kw

Rated voltage

380V±10%/220V±10% Optional

Control System

Chinese and English LCD touch screen

Operating environment

Operating environment Temperature 0-40°C Humidity 20%-80%RH

Support file format

AI、PLT、DXF、PDF、 PCE、XML

Overall size

3600x2400x1200mm

3600x2600x1200mm

Other configuration
Panasonic servo motor, high precision helical gear reducer, Taiwan Yintai rail, Germany Henryan rack, Omron sensor, Schneider low-voltage appliances, Taiwan Mingwei power supply, Germany cable, 42mm adsorption platform, automatic feeding, Taiwan rail, energy saving fan
The main uses of silicone rubber fiber cloth:
1. Electrical insulation: Silicone cloth has a high level of electrical insulation, can withstand high voltage loads, and can be made into insulating cloth, casing and other products.
2. Non-metallic compensator: Silicone cloth can be used as a flexible connecting device for pipelines, and silicone rubber coated glass fiber membrane structure material is used as the base material of flexible expansion joints. It can solve the damage to pipelines caused by thermal expansion and contraction. High temperature resistance, anti-corrosion, anti-aging properties, good elasticity and flexibility, can be widely used in petroleum, chemical, cement, energy and other fields.
3. Anti-corrosion: silicone rubber coated glass fiber cloth can be used as a pipeline, an internal and external anti-corrosion layer for storage, with excellent anti-corrosion performance and high strength, and is an ideal anti-corrosion material.
4. Other fields: Silicone rubber coated glass fiber membrane structural materials can be used in building sealing materials, high temperature anti-corrosion conveyor belts, packaging materials and other fields.
Features of Silicone Rubber Fiber Cloth Cutting Machine:
1. It has the function of vacuum adsorption, super strong wind and strong suction, and the size of the vacuum adsorption area can be selected, which greatly reduces the power consumption.
2. Fast and simple automatic tool setting system, using sensors to accurately detect the tool, greatly improving the tool setting efficiency.
3. The self-developed CAM software is used to systematically optimize the physical overcutting phenomenon of the tool, restore the graphic outline to the greatest extent, and bring customers the perfect cutting effect.
4. High-definition CCD camera realizes automatic positioning and sleeve cutting of various materials, eliminating the problems of inaccurate manual positioning and printing deformation.
5. Material automatic identification function, automatically detect the thickness of the material, no need to manually measure and then record the thickness data to the software
6. Combined with the boundary recognition function, it can quickly identify and locate the material boundary, and realize the positive and negative graphics nesting
Packaging of Silicone Rubber Fiber Cloth Cutting Machine:
1. Outer packing: Standard sea export plywood box.
2. Inner packing: stretchable film and plastic film to prevent moisture.
If you have special requirements, we can negotiate amicably; if you want to know more, please contact us.