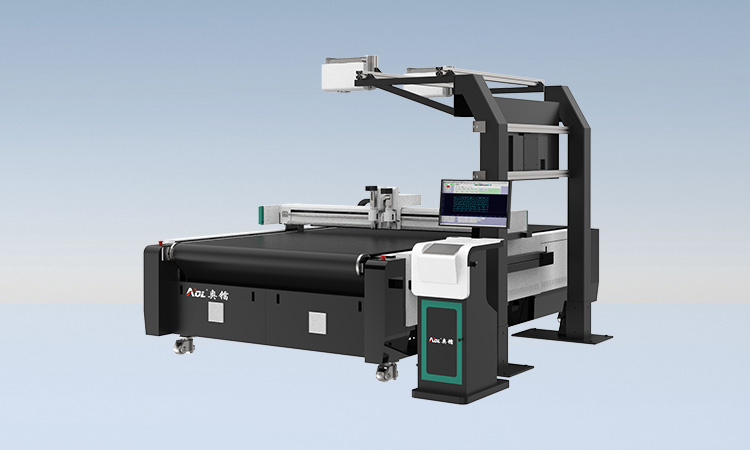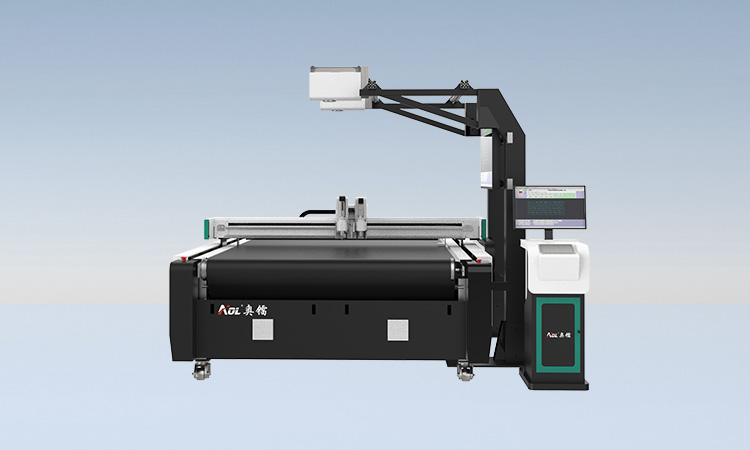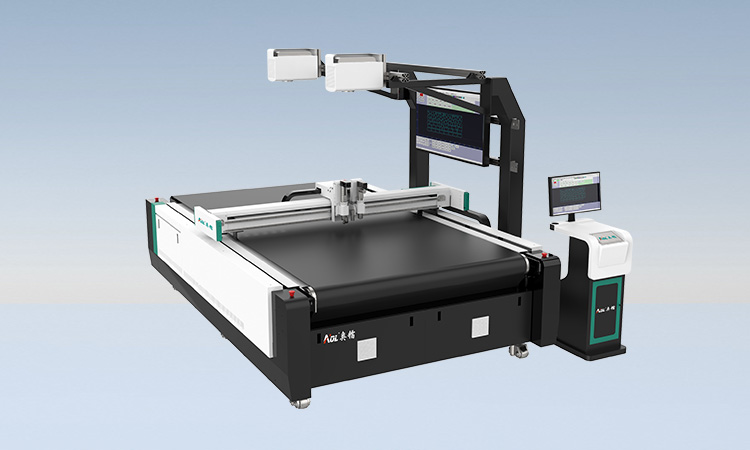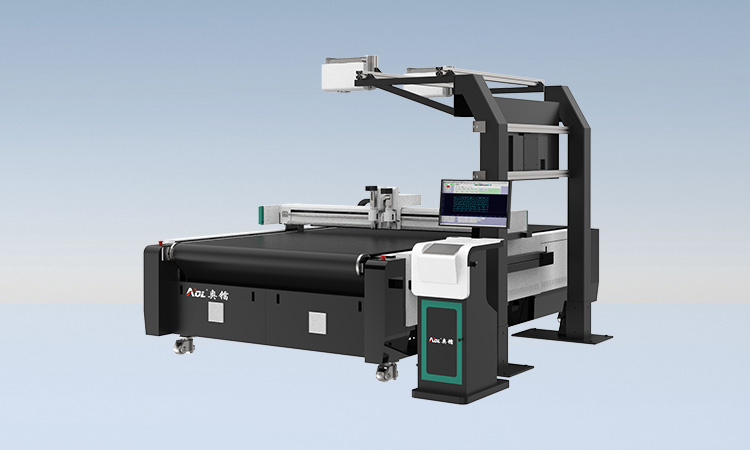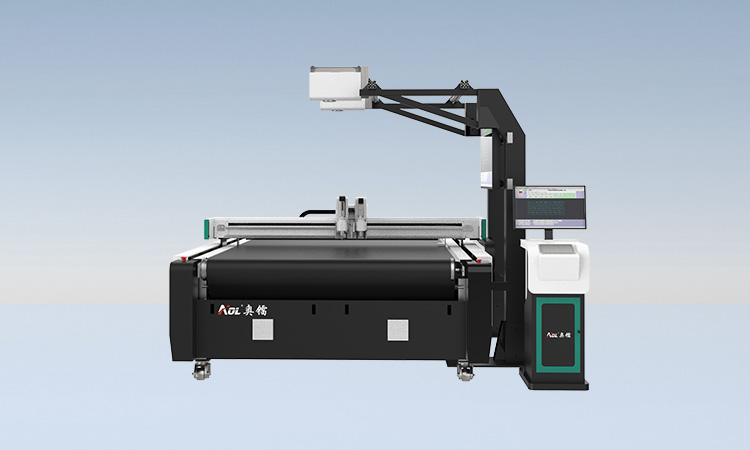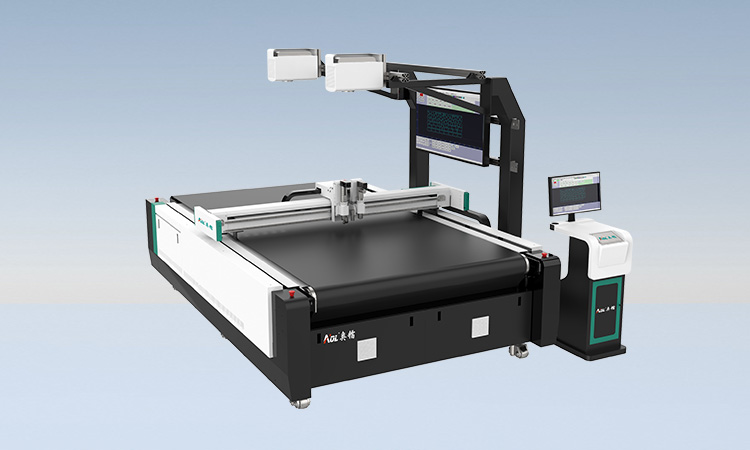 Roller blind cutting table cutting machine
With the successful development of the roller blind cutting table cutting machine, the hardware configuration and software design upgrade are closer to the actual needs of manufacturers and users, and the roller blind cutting has formed the characteristics of easy to learn, easy to use and easy to use, and has its own unique advantages.
  Curtains are made of cloth, hemp, yarn, aluminum sheets, wood chips, metal materials, etc., which have the functions of shading and heat insulation and adjusting indoor light. The use of roller blind cutting table cutting machine in the curtain industry is a new processing method. It has the advantages of precision, speed, simple operation and high degree of automation, and has been widely used in various flexible material industries.
  The main function of the roller shutter is to isolate it from the outside world and maintain the privacy of the room. At the same time, it is an indispensable decoration for home improvement. In winter, the roller blinds separate the indoor and outdoor into two worlds, adding a warm warmth to the house. Modern curtains can not only reduce light and block light to meet people's needs for different intensities of light, but also can be fireproof, windproof, dustproof, warm, sound-absorbing, heat-insulating, radiation-proof, ultraviolet-proof, etc., to improve the climate and environment of the room. Therefore, the ingenious combination of decoration and practicality is the biggest feature of modern curtains.
  Compared with the traditional cutting method, the roller blind cutting table cutting machine has low consumption, convenient operation, good effect, no pollution, and because the blade processing has no mechanical pressure on the workpiece, the effect, accuracy and cutting speed of the cut products are very good. And it also has the characteristics of safe operation and simple maintenance. It can work continuously for 24 hours.
  The edge cut by the roller blind cutting table cutting machine does not turn yellow or scorch. It has greatly improved the development of the garment industry, the size is consistent and accurate; it can cut any complex shape; high efficiency, low cost, computer design graphics, can cut lace of any shape and size. Due to the combination of blade and computer technology, as long as the user designs on the computer, the blade cutting machine can work, and the product can be produced while designing.
  The roller blind cutting table cutting machine used in the roller blind industry solves the problems of slow speed and difficult typesetting of traditional manual and electric shears, and fully solves the problems of inefficiency and waste of materials. The speed is fast and the operation is simple. The cut graphics and size are input into the computer, and the machine will cut the entire material into the finished product you need, and use the blade cutting machine to achieve non-contact processing, which is simple and fast.
Related parameters of roller blind cutting table cutting machine:
Technical parameters / model

AOL-1625

AOL-1825

Effective working area

1600x2500mm

1800x2500mm

Multi-function tool

Vibrating knife full cut, semi-cutting cut, indentation, drawing mark, cursor positioning, camera positioning edge cutting, high power active round knife

safety devices

Safety devices use infrared sensing, safe and reliable

Cutting speed

200-2000mm/s

Cutting thickness

≤50mm Other thicknesses can be customized according to the material

Applicable materials

Knitting, woven, fur (sheep shearing), PU leather, oxford cloth, canvas, sponge, imitation leather, cotton linen, blended fabric etc. All kinds of clothing, bags, sofa fabrics and carpet fabric etc

Material fixing method

Vacuum partition adsorption

Transmission port

Network port

Transmission system

The X\Y axis is divided into two kinds of rack or belt

rated power

11kw

Rated voltage

380V±10%/220V±10% Optional

Control System

Chinese and English LCD touch screen

Operating environment

Operating environment Temperature 0-40°C Humidity 20%-80%RH

Support file format

AI、PLT、DXF、PDF、 PCE、XML

Overall size

3600*2400*1250mm

3600*2600*1250mm
The place where the roller shutter material is applicable:
1. Bedroom: It is advisable to use fabric curtains, add blackout cloth and window screens. The style is mainly simple, and the smaller windows can choose finished curtains.
2. Living room: For larger living rooms, floor-to-ceiling fabric curtains should be used, which can be equipped with window screens, without shading cloth, and the style can be equipped with curtains. Smaller living rooms can use opaque roller shutters, cloth shutters and day and night curtains.
3. Children's room: It is advisable to use fabrics with bright colors and lively patterns as curtains or louvers, and printing roller blinds can also be used.
4. Restaurant: The restaurant is not a private space. If it is not exposed to the sun, it is generally enough to have a layer of tulle. Window screens, printed roller blinds,
5. Balcony: The best choice for closed balconies is the sun shutter, which is shading and breathable, filters ultraviolet rays, and does not take up space when rolled up. If the balcony is connected to the bedroom, install a fabric curtain to suit the night sleep.
6. Study room: The study room can choose natural and unique book-scented wooden venetian blinds, soundproof curtains or plain color roller blinds.
7. Bathroom and kitchen: waterproof, oil-proof and easy-to-clean curtains should be selected, usually aluminum louvers or printed roller shutters. Sun blinds are the best choice.
8. For hotels and office buildings, the office building is an office place and is a non-secret place. In addition to ordinary curtains, zebra curtains, vertical curtains, sunshine fabric roller blinds, roller blinds, etc. can also be used. The curtains used in hotels and office buildings are different from household curtains. It is advisable to use decorative fabrics with generous patterns, such as straight strips and solid-colored fabrics. The halls, bars and restaurants of the hotel mostly use fan shutters or curtains with curtains, while the guest rooms use warm and elegant decorative cloth, or use AB cloth as curtains, bedspreads and soft bags to make guests feel at home.
Advantages of roller blind cutting table cutting machine compared to manual cutting:
1. Automatic loading and unloading, automatic recognition of typesetting and support for one-click cutting. Compared with manual cutting, it saves labor and raw material costs.
2. The cutting of complex styles can be realized. Manual cutting has certain limitations. Especially complex styles cannot be cut. These are not problems for intelligent cutting.
3. The precision of manual cutting is lower than that of intelligent cutting, and the use of intelligent cutting can greatly improve the post-production process.
4. The cutting speed and efficiency of one machine is equivalent to the work efficiency of 4-6 workers, which perfectly solves the problem of difficult recruitment and high wages for the enterprise.
5. The machine has intelligent typesetting function, which provides better cutting and filling paths, saving more than 30% of raw materials.
The main functions of the roller blind cutting table cutting machine:
1. The table compensation function, the flatness of the table is detected by a high-precision distance detector, and the plane is corrected in real time through the software to achieve a perfect cutting effect.
2. Japan's Panasonic servo system provides power, stable and continuous power supply.
3. Fully automatic equipment, automatic loading and unloading, saving labor costs.
4. Automatic tool setting, fast and simple automatic tool setting system, using fiber laser sensor to accurately detect the tool, greatly improving the tool setting efficiency
5. With vacuum adsorption function, super strong wind and strong suction, the size of vacuum adsorption area can be selected, which greatly reduces power consumption
6. Infrared induction safety device ensures the safety of the operator during the high-speed movement of the machine, and at the same time avoids the loss of cutting materials.
7. Anti-static interference and soft start device protect the safety and stability of the equipment.
8. The whole machine is dust-proof to reduce the equipment failure rate and prolong the service life of the equipment.
AOL Services:
1) Three-year free warranty (except wearing parts), free inspection and maintenance of main parts.
2) Provide lifetime free technology upgrade service
3) Wearable parts (eg blades, bench covers) are always available at cost when needed.
4) Free operation training in our factory. If there is not enough time, we will send detailed training videos.
5) 24-hour online service, providing free technical support in different languages.
6) On-site technical support is available when needed.
7) AOL accepts unreasonable returns within 7 days after receiving the goods.
If you want to know more, please contact us, we will have professional staff to answer your questions in the first time!