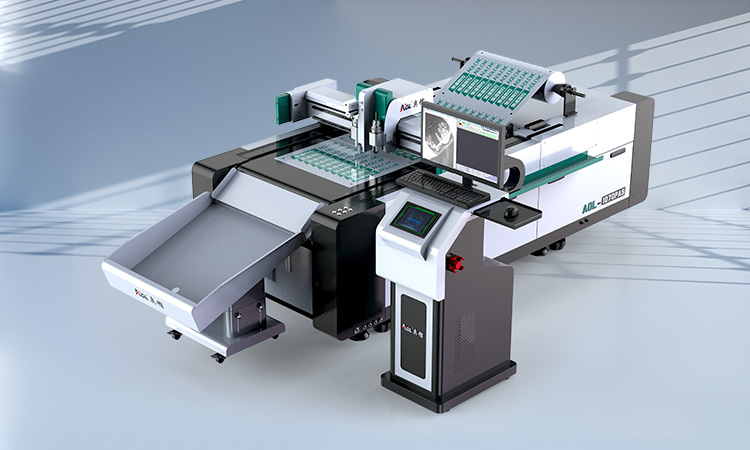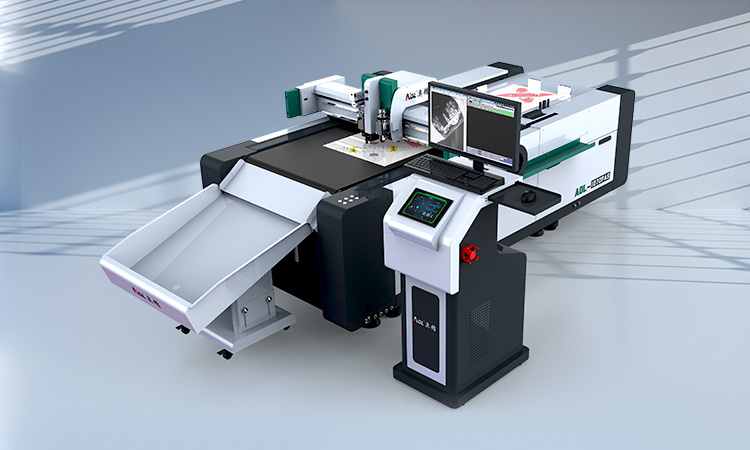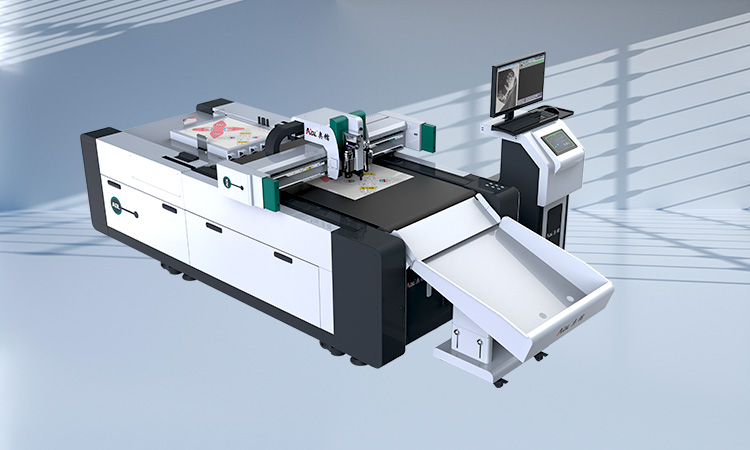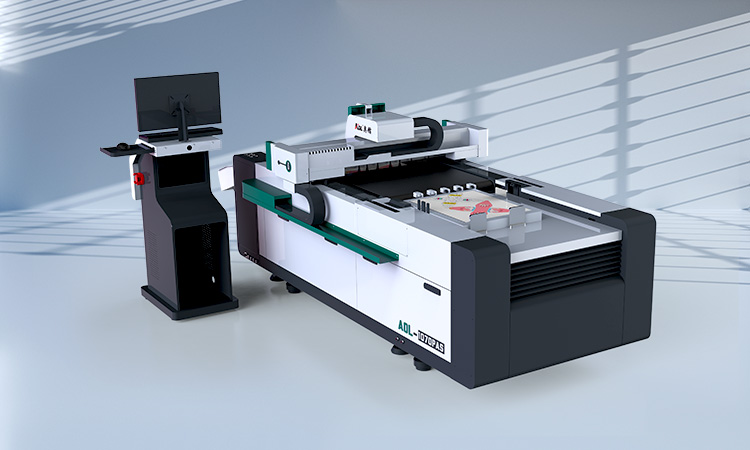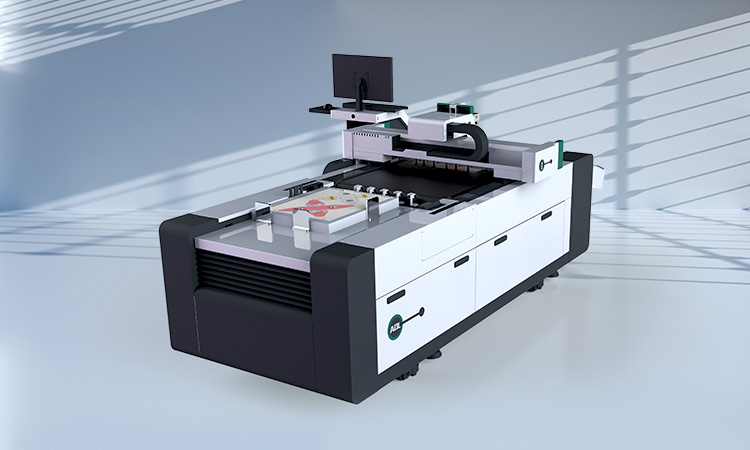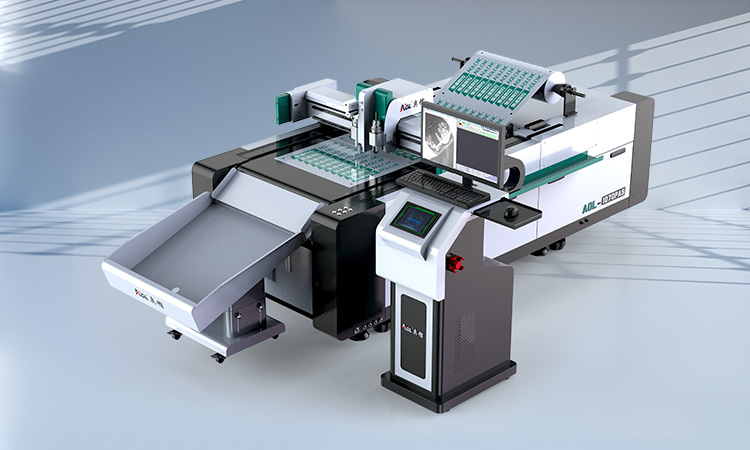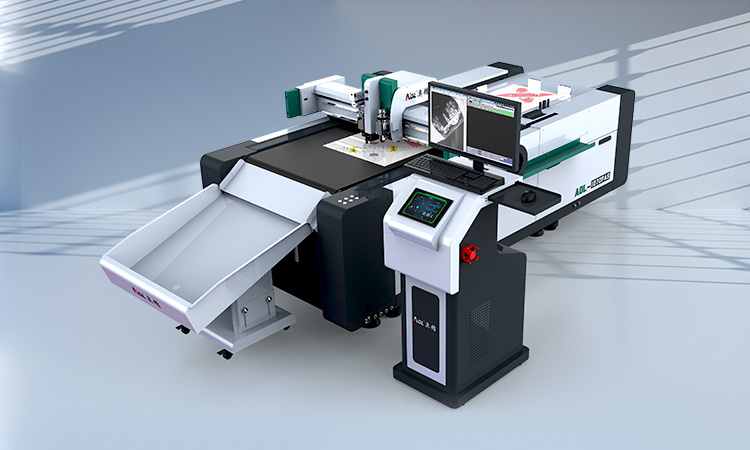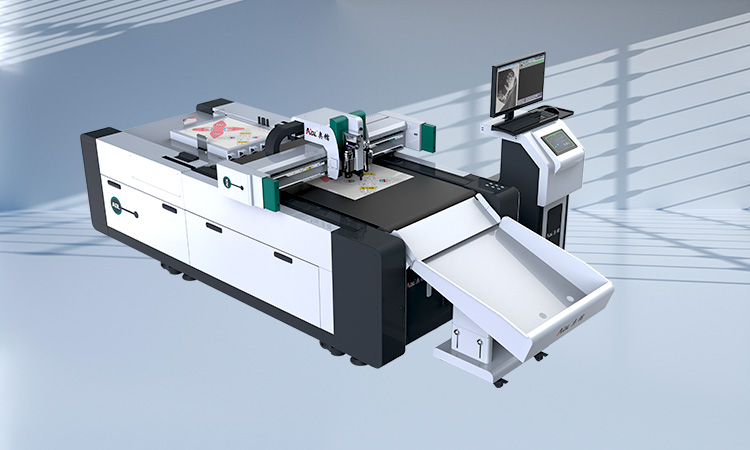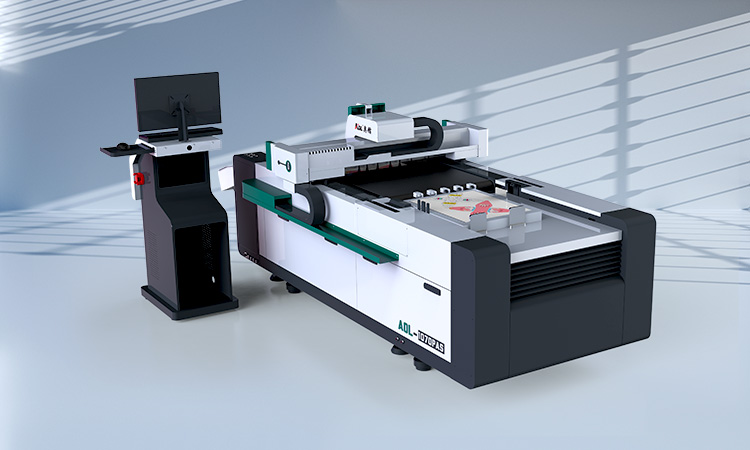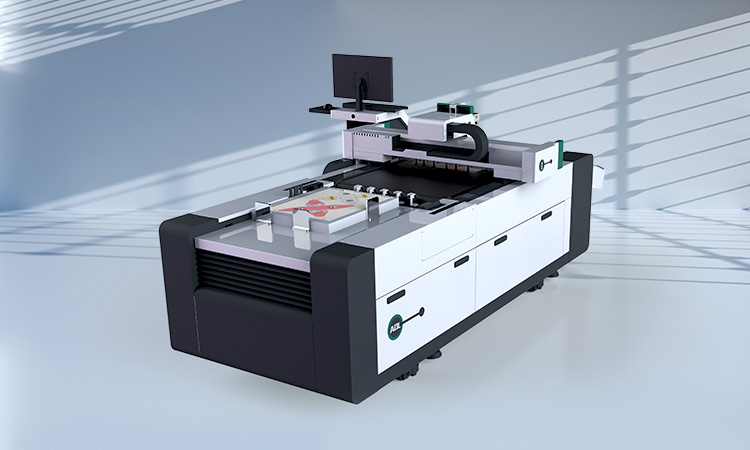 Professional edition for flatbed cutting plotter
Flatbed cutting plotter is suitable for precise cutting of samples and high-quality cutting for small batch customization. The excellent performance is more suitable for the cutting of advertising industry materials. The color sensor and small camera make the automatic edge finding function more accurate, and the two-dimensional code cutting function is added to make the cutting change to make it simpler. Digital Servo system,more accurate,more stable,lower noise; The independent research and development in CAM software,digitally use software to compensate and optimize the path, in order to improve the production efficiency.
Feature of Flatbed cutting plotter 

1. Taiwan's famous brand linear guide drive system, accuracy ±0.1mm
2. Japan's Panasonic servo motor system can stably improve production efficiency by more than four times.

3. Fully automatic feeding mode, saving time and effort.

4. A variety of knives can be selected, and one equipment can contain multiple manufacturing processes.

5.Aluminum-magnesium alloy adsorption platform, durable and not deformed.

Video of cutting display
Advantage of  flatbed cutting plotter 
1. Professional industrial vision system to realize high-precision automatic edge-finding and cutting
2. AOL CUT software one-key import function, two hours of quick familiarization, Allow direct Operation Flatbed cutting plotter.
3. It can be cut without a mold, and small batch orders can also be completed quickly.
4. Two-dimensional code cutting: the system recognizes and cuts the two-dimensional code intelligently and reads the cutting path and can directly start cutting.
5.Flatbedt cutting plotters has won 7 patents technology certifications at home and abroad.
Application for Flatbed cutting plotter

Flatbed cutting plotter is very suitable for the use of material cutting in the advertising printing industry and packaging industry. It can realize the cutting of irregular graphics and the cutting of intelligent edges.

Advertising industry: self-adhesive, POP paper, car film, inkjet cloth, light box paper, etc.
Packaging industry: cardboard, corrugated cardboard, honeycomb cardboard, etc.
Parameter of Flatbed cutting plotter 
  Technical parameters
                AOL-1070PLUS
 Effective working area
                1000*700mm
 Multi-function cutting head
               

                Oscillating knife cutting tool, drag knife cutting tool, V cut, crease wheel,cut-through-knife,marking pen and CCD camera

     Tools
                Multiple cutting knives
          Overall size
                2540*1100*1100mm  L'W'H
  Moving speed
                800-1300mm/s
      Repeat precIsion
                ±0.1mm
      Interface
                Enternet port
    Control panel
                LCD touch screen
       Drive system
                Imported servo motor, linear guid, synchronous belt, screw
  Cutting material
               

                PVC board, PP board and white card paper, cardboards, paper, PVC, film, sticker, etc. 




 Instruction system
                HP- GL Compatible format
   Rated power
                2. 2KW
   Rated voltage
                220V±10%/50HZ
 Cutting thickness
                ≤20mm(According to different material)
    Material fixed way
                Vacuum adsorption
        File form
                AI、PLT、DXF、PDF、 PCE、XML

AOL Service
---
Detials of packaging
1. Outer packing: standard seaborne export plywood box.
2. Inner packaging: stretchable film and plastic film to prevent moisture.
If you have special requirements, we can negotiate friendly.
Transportion
There are many options for transportation, and the default is sea transportation. If you have special requirements, please specify in advance.
Price, according to your destination information, transaction method, transportation method, we will provide you with a specific quotation.
After-sales policy
1. The AOL after-sales service team has more than 20 engineers.
2. At least 3 engineers serving an agent/customer, all of them can speak English.
3. We support complete user manual, use video and photos.
4. We support remote assistance to help you install and use the software.
5. We support 24*7 online guidance and services.
6. Our machines are guaranteed for 3 years, except for felts, knives and blades, during this period, if there is any problem, we will replace them with new ones for free by DHL, and for knives, we will repair them for free within one year.
7. We promise to send out replacement parts within 24 hours.
8. We will set up a service group for you, including AOL sales staff, AOL engineers, AOL sales managers, AOL sales directors and you (or your staff), if you have any questions, we will reply within 1 minute.
9. Free upgrade of AOL software for life.
About company
---
  AOL is a famous CNC equipment factory. AOL mainly produce CNC Knife Cutting Machine, Cutting Plotter, CNC Cutting Table and so on. We, as a high-tech enterprise, engaged in research, manufacture and sell the CNC cutting machine and relevant products.
  Widely used in advertising packaging, composite materials, carpet industry, clothing textiles, automotive interiors, and leather industries. In addition, AOL also has an independent CNC cutting machine brand AOYOO.
  AOL has gained CE certificate, FDA and ISO certificate. Company successfully produce AOL series products of more than 50 sorts, which enjoy good reputation and support.  Excellent quality and fast service makes our products spread all over the world as Europe, America, Middle east and South of Asia.
  AOL CNC Equipment Co., Ltd. is a high-tech industry in China and an AAA-level credit enterprise. The product quality has undergone multiple tests and the after-sales system is complete. It has provided reliable CNC cutting machines for more than 8,000 users worldwide. Provide professional industry cutting assembly line solutions for many users.
AOL media
---
FaceBook: <<Click to jump>>
Youtube: <<Click to jump>>
Website: <<Click to jump>>
For more information, please click on the message and wait for the professional reply.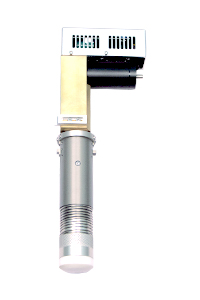 Oscillating Knife Tool
The Electrical Oscillating Tool is super suitable for cutting the material of medium density.Coordinated with various kinds of blades, applied for cutting different materials. <br/> <br/> Cutting materials: kt board , foam board, honeycomb board, car mat, seat cover, corrugated, cardboard, kt board, gray board, composite materials, leather, corrugated box.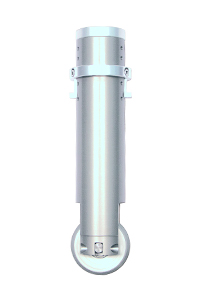 Creasing Wheel Tool
A selection of creasing tools allows for perfect creasing on the corrugated materials. Coordinated with the cutting software,the tool can cut the corrugated material along its structure or the reverse direction to have a finest creasing result,without any damage to the corrugated material's surface. <br/> <br/> Cutting materials: Packing box, folding card, corrugated Board, carton,etc.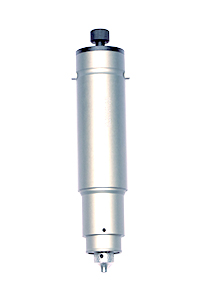 Kiss-CUT Knife Tool
The kiss cut tool is mainly used for cutting vinyl materials (labels).aol cut makes it possible that the tool cuts through the top part of the material without any damage to the bottom part.It allows high cutting speed for material processing. <br/> <br/> Cutting materials: sticker, car sticker, reflective materials, self-adhesive vinyl, label, vinyl, engineering reflective film, double-layer adhesives, etc.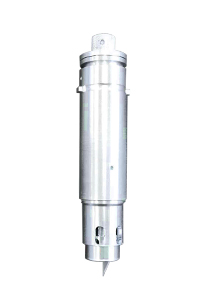 Drag Knife Tool
AOL drag knife tool can perfectly cut materials with the thickness up to 5mm. Compared to other cutting tools,it is the most cost-effective one that allows for the fastest cutting speed and lowest maintenance cost. <br/> <br/> Cutting materials: backlit film, sticker, pp paper , folding card, flexible material less than 3mm thickness, advertising materials KT board, flexible plastics, mobile phone film, etc.