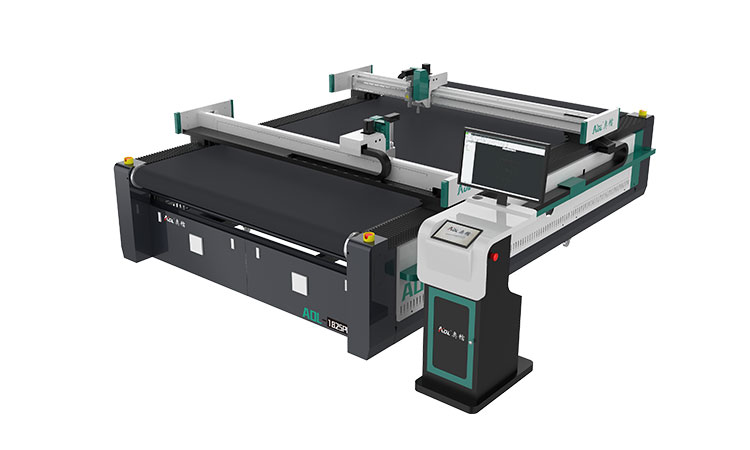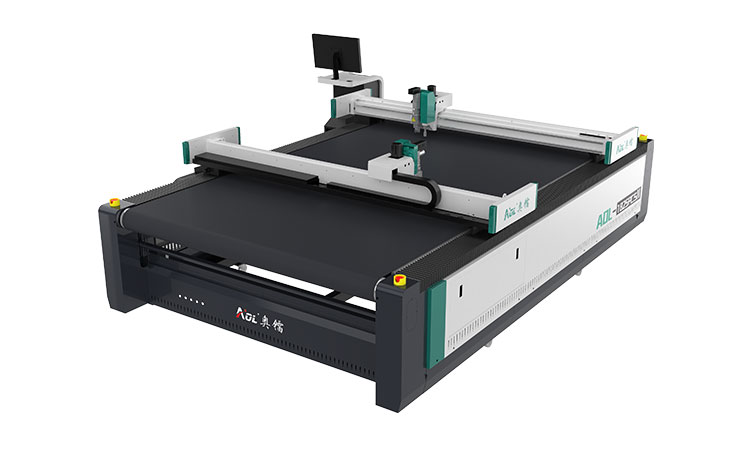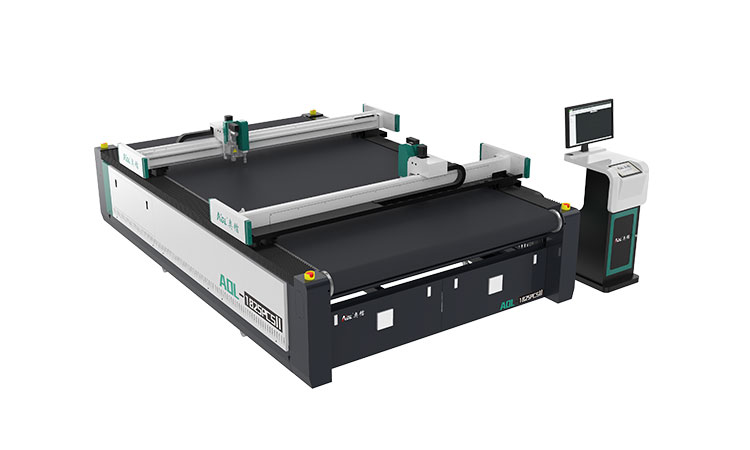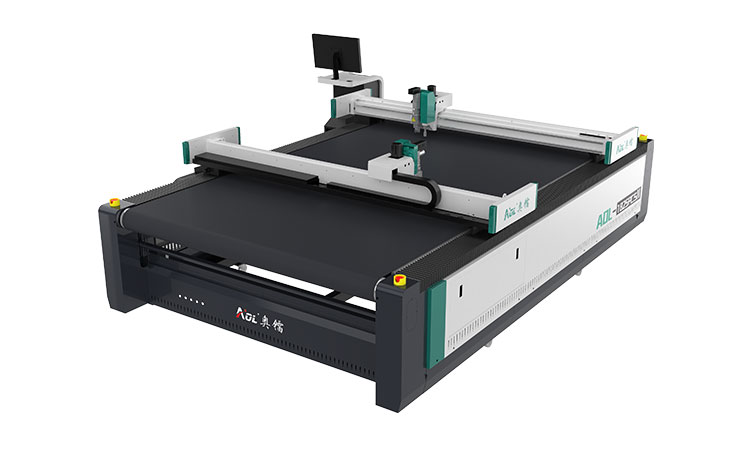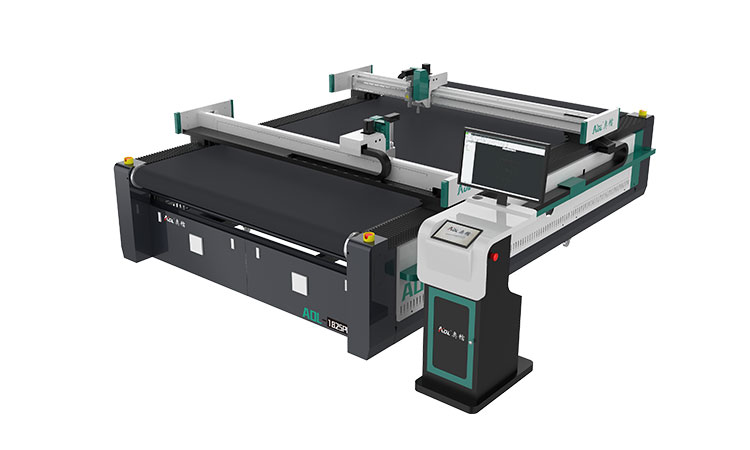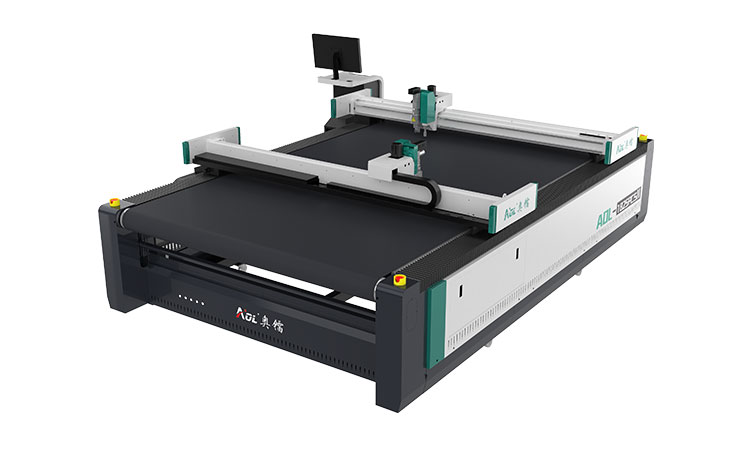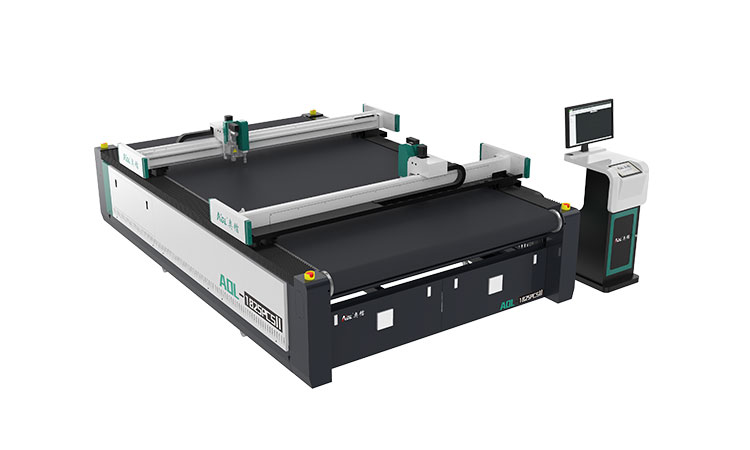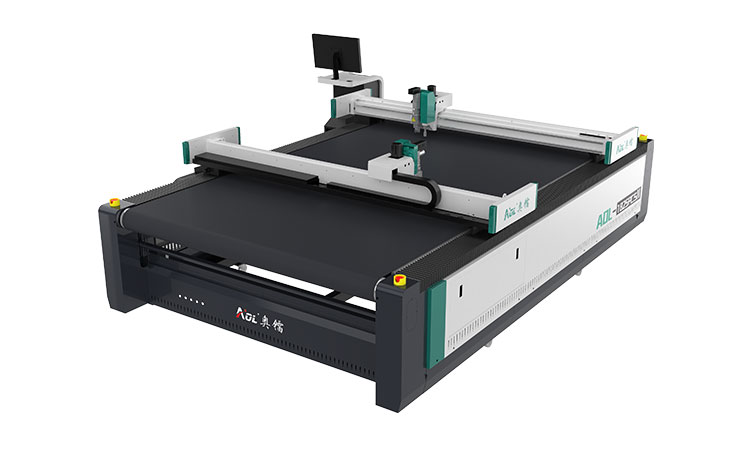 Insulation rolls and panels cutting machine
How much do you know about insulating coils? Do you know how they are cut and used? Next, let me introduce to you an automated equipment that can improve efficiency and reduce labor costs - AOL Insulation rolls and panels cutting machine! Imported accessories brands ensure that the machine can work stably for a long time and can ensure cutting accuracy.
  AOL insulation rolls and panels cutting machine is composed of Japanese Panasonic servo motor and imported accessories, which can ensure long-term cutting operation, fast and accurate cutting speed. Due to the particularity of insulation materials, AOL is equipped with high-power pneumatic swing cutting tools and The automatic feeding system can cut various flexible materials such as rock wool board, rubber insulation material, glass fiber wool and so on. And the machine can also cut various special-shaped patterns.
  Insulating materials include gas insulating materials, liquid insulating materials and solid insulating materials. Involving electrical, petrochemical, light industry, building materials, textiles and many other industries. Here we are talking about the AOL insulation rolls and panels cutting machine to cut solid insulation materials.
  There are many types of solid insulating materials with excellent insulating properties and are widely used in power systems. The most common are insulating fiber products, which refer to insulating materials made of insulating paper, cardboard, paper tubes and various fiber fabrics.
  Impregnated fiber products are made of insulating fiber products as the base material and are made of insulating paint. Insulating electrical laminate products are layered insulating materials made of fibers as substrates, dip-coated with different adhesives, hot-pressed or rolled, and their properties depend on the substrates, adhesives and their molding processes. It can be made into products with excellent electrical properties, mechanical properties, heat resistance, mildew resistance, arc resistance, anti-corona and other characteristics.
  Some insulating materials will cause harm to the human body, so many factories will have many problems such as difficulty in recruiting, high cost, low efficiency, etc. In order to solve these problems in the market, AOL has specially developed insulating coil and sheet cutting machines. It can perfectly solve the problems of difficult manual cutting, low efficiency and poor processing quality, and realizes automatic and intelligent cutting of thermal insulation coils and plates.
Parameters of AOL Insulation Rolls And Panels Cutting Machine:
Technical parameters / model

AOL-1625

AOL-1825

Effective working area

1600x2500mm

1800x2500mm

Multi-function tool

Oscillating knife, round knife, pneumatic knife, drag knife, half cutting knife, press wheel, V-CUT Knife Tool, milling cutter, drawing marker pen, ink cartridge inkjet, cursor positioning, camera positioning edge patrol

safety devices

Four corners emergency stop, anti-collision safety device using infrared induction, safe and reliable

Cutting tool configuration
Oscillating knife or pneumatic knife

Cutting speed

30-150mm/s

Cutting thickness

1mm-5mm Other thicknesses can be customized according to the material

Applicable materials

It can be used to cutInsulation rolls and panels similar to the material, and different configurations can be selected for different materials.

Material fixing method

Vacuum partition adsorption

Transmission port

Network port

Transmission system

The X\Y axis is divided into two kinds of rack or belt

rated power

11kw

Rated voltage

380V±10%/220V±10% Optional

Control System

Chinese and English LCD touch screen

Operating environment

Operating environment Temperature 0-40°C Humidity 20%-80%RH

Support file format

AI、PLT、DXF、PDF、 PCE、XML

Overall size

3600x2400x1200mm

3600x2600x1200mm

Other configuration
Panasonic servo motor, high precision helical gear reducer, Taiwan Yintai rail, Germany Henryan rack, Omron sensor, Schneider low-voltage appliances, Taiwan Mingwei power supply, Germany cable, 42mm adsorption platform, automatic feeding, Taiwan rail, energy saving fan
The working process of AOL insulation rolls and panels cutting machine:
Details of AOL insulation rolls and panels Cutting Machine:
1. High power tool

It has high cutting precision and strong cutting force, which can meet the cutting of materials of different density and hardness.
2. Vacuum adsorption platform
Three partitioning methods can be selected to minimize the use of electricity and ensure that the material is fixed on the table and accurately cut.
3. Automatic loading and unloading platform
Felt imported from the Netherlands has good air permeability and long service life. Perfect for material loading and unloading.
4. Touch screen control panel
The operation interface is intuitive, the color design is clear at a glance, and the operation is simple.
5. Japan Panasonic servo motor
Ensure stable and continuous power supply, and increase production efficiency by more than 5 times.
6. The bed is welded with 6mm square tube
After high temperature heat treatment, the internal stress of the steel is released, and the accuracy of the equipment remains unchanged for a long time.
Company Info:
AOL is a famous CNC equipment factory. AOL mainly produce CNC Knife Cutting Machine, Cutting Plotter, CNC Cutting Table and so on. We, as a high-tech enterprise, engaged in research, manufacture and sell the CNC cutting machine and relevant products.
AOL has gained CE certificate, FDA and ISO certificate. Company successfully produce AOL series products of more than 50 sorts, which enjoy good reputation and support.  Excellent quality and fast service makes our products spread all over the world as Europe, America, Middle east and South of Asia.
If you still want to know more, please contact us, we will solve it for you as soon as possible!