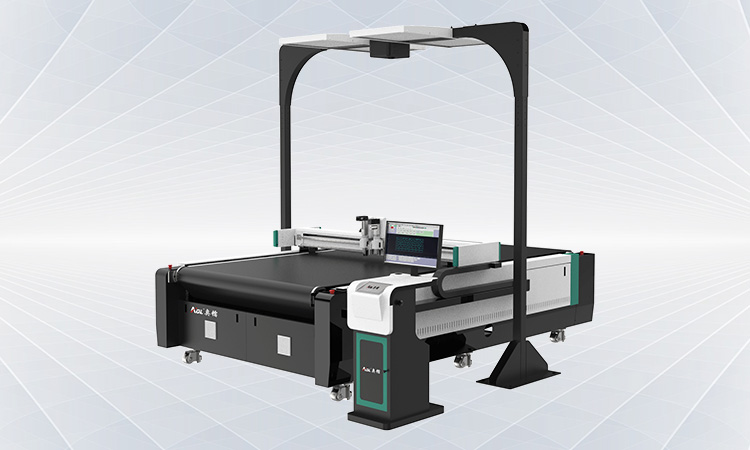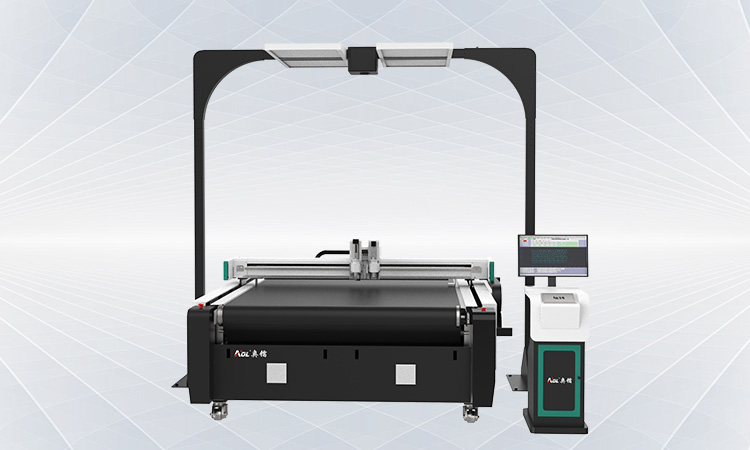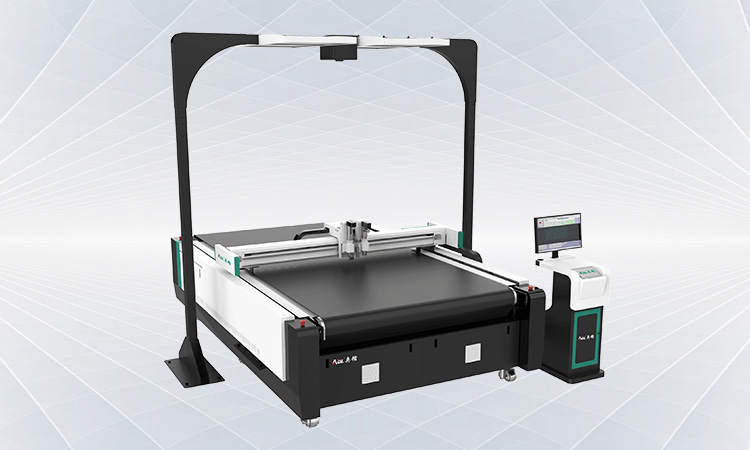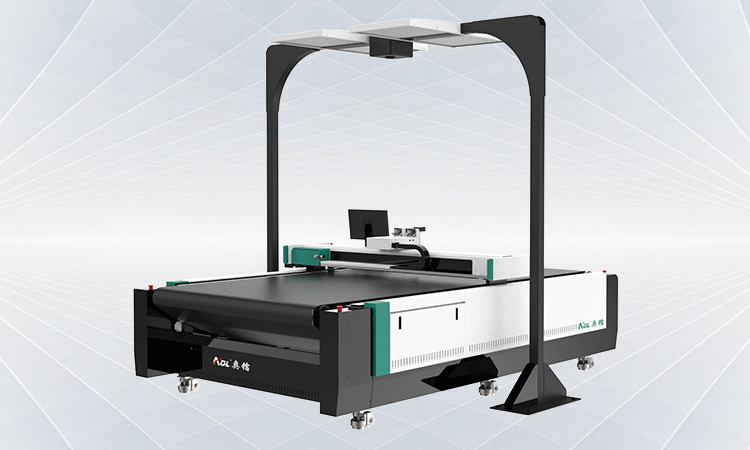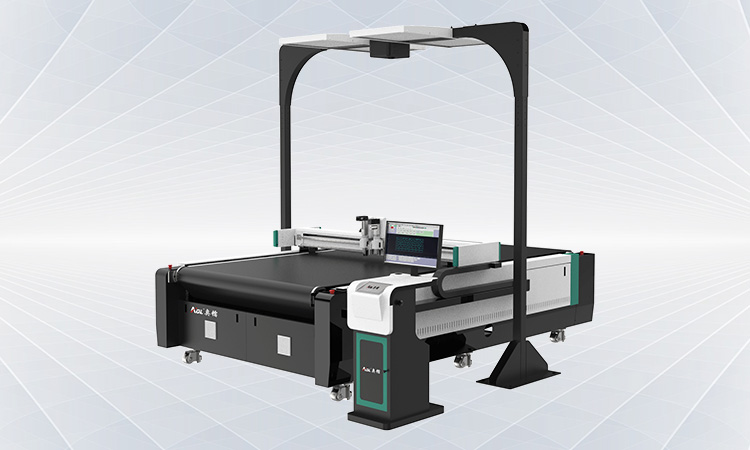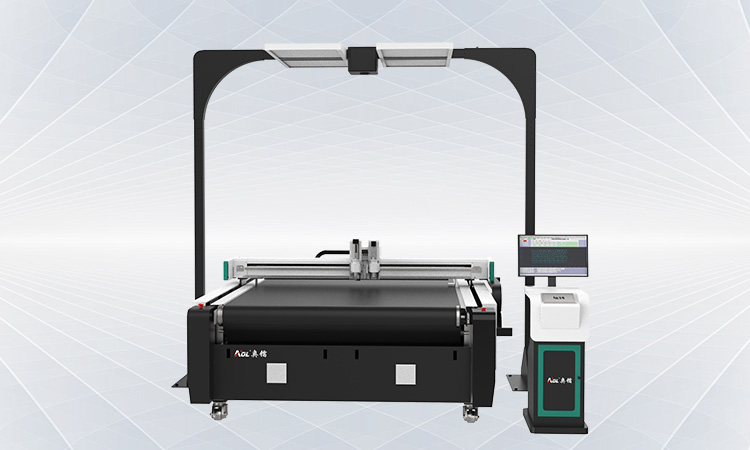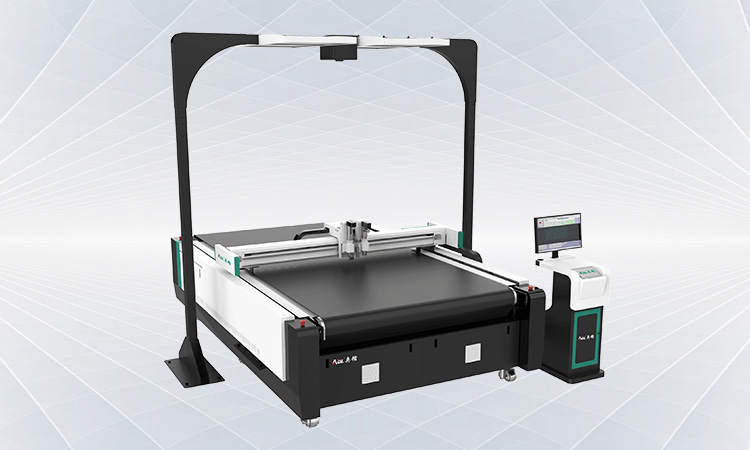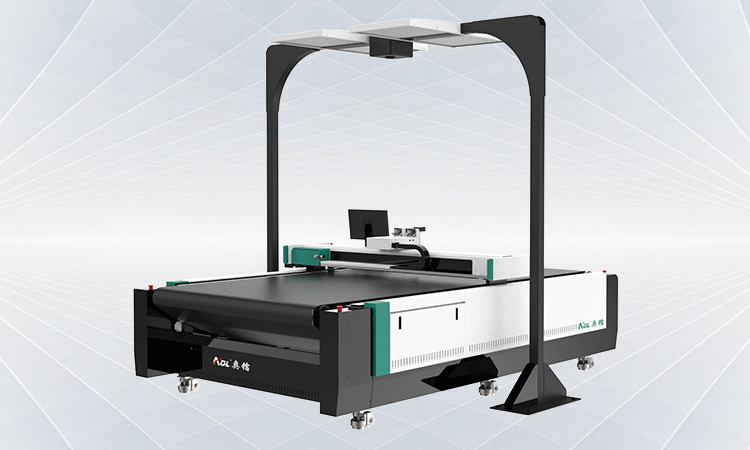 Granule Velvet Intelligent Vibrating Knife Cutting Machine
The reason why the granular velvet intelligent vibrating knife cutting machine can be loved by many manufacturers is that on the one hand, its cutting efficiency is high, and one piece of equipment can replace 5 workers; on the other hand, the cutting precision is high, which can be controlled within ±0.1mm. On the other hand, it is equipped with an intelligent automatic nesting system, which saves more than 10% of materials compared to manual labor, which greatly saves labor costs; on the other hand, it is more convenient and fast for small batch orders and special-shaped cutting; and the operation is simple and can be quickly To get started, the requirements for workers are relatively low.
  Granular fleece is also called polar fleece. It is woven by a circular knitting machine. After weaving, the grey fabric is dyed first, and then processed by various complex processes such as drawing, carding, shearing, and polar fleece. It is also very particular when cutting this type of material. The traditional cutting method is manual cutting. Due to the development of technology, most of them use intelligent cutting machines for cutting. Cutting and cutting of various flannel materials such as silver fox velvet, velvet, polyester silk fabric flannel, knitted flannel, comprehensive flannel, velvet and so on.
  In addition, the grain fleece fabric is brushed on the front, the fleece is fluffy and dense, and it is not easy to lose hair and pilling. It is a must-have product for domestic cold protection in recent years.
  AOL Granular Velvet Intelligent Vibrating Knife Cutting Machine can perfectly cut all kinds of flannel materials, with smooth cutting lines, better finished product effect, and improved product competitiveness; Japan's Panasonic servo motor and multi-axis control system are used to make the cutting speed faster, Higher efficiency, more than 5-6 times that of manual cutting.
The parameters of the granular velvet intelligent vibrating knife cutting machine:
Technical parameters / model
AOL-1625
AOL-1825
Effective working area
1600x2500mm
1800x2500mm
Multi-function tool
Pneumatic knife, projector,vibrating knife,Round knife
safety devices
Using infrared sensors,  responsive, safe and reliable,Anti-collision system,Four corner emergency stop button
Cutting speed
300-2000mm/s
Cutting thickness
≤50mm Other thicknesses can be customized according to the material
Applicable materials
Long-haired carpets, carpets, car floor mats, textile carpets, cotton and linen carpets, Particle fleece,Diatom mud carpet, fake wool carpet, printed carpet,etc.
Material fixing method
Vacuum partition adsorption
Transmission port
Network port
Transmission system
The X\Y axis is divided into two kinds of rack or belt
rated power
11kw
Rated voltage
380V±10%/220V±10% Optional  
Control System
Chinese and English LCD touch screen   
Operating environment
Panasonic servo motor, high precision helical gear reducer, Taiwan Yintai rail, Germany Henryan rack, Omron sensor, Schneider low-voltage appliances, Taiwan Mingwei power supply, Germany cable, 42mm adsorption platform, automatic feeding, Taiwan rail, energy saving fan
Support file format
AI、PLT、DXF、PDF、 PCE、XML
Overall size
3600*2400*1250
3600*2600*1250
The working principle of the granular velvet intelligent vibrating knife cutting machine:
  Granular velvet intelligent vibrating cutting machine consists of cutting bed, felt, adsorption device, control system, gantry, cutter bar and cutter head. When cutting the material, put the material on the cutting machine, the adsorption device starts to work, fix the material, select the vibrating knife (the vibrating knife can replace various types of cutter heads to adapt to a wider range of materials) and then the control system starts to control the cutting according to the shape. The vibrating knife vibrates up and down when cutting, tens of thousands of times per minute, similar to the principle of a saw blade, but there is no sawtooth and no powder is generated (except for some special materials).
Advantages of Granular Velvet Intelligent Vibrating Knife Cutting Machine:
1. Independently develop and design CAM software, intelligent software compensates, optimizes the cutting path, and improves production energy efficiency.
2. Using vibrating knife cutting technology, no need to make molds, intelligent cutting has entered the era of digital processing.
3. It can complete the pattern cutting that is difficult, complicated, and cannot be realized by a die-cutting machine.
4. Using high-quality linear guide, the accuracy error is ±0.1mm.
5. Equipped with a variety of knives for material cutting in different industries, increasing the added value of the enterprise.
6. The system intelligently optimizes typesetting and cutting, providing better cutting and filling paths, saving more than 30% of materials.
7. Infrared induction safety device ensures the safety of the operator during the high-speed movement of the machine, and at the same time avoids the loss of cutting materials.
8. Anti-static interference and soft start device to protect the safety and stability of the equipment.
Company information:
  AOL is an industry-leading brand with 14 years of industry experience. We have served more than 8,000 customers around the world and received satisfactory reviews. We have many long-term and stable cooperation customers. We provide personalized industrial material cutting solutions for many customers. If you encounter problems in industrial material cutting, we can provide you with free consultation and consulting services!
AOL after-sales service:
1. The AOL after-sales service team has more than 20 engineers.
2. At least 3 engineers serving an agent/customer, all of them can speak English.
3. We support complete user manual, use video and photos.
4. We support remote assistance to help you install and use the software.
5. We support 24*7 online guidance and services.
6. Our machines are guaranteed for 3 years, except for felts, knives and blades, during this period, if there is any problem, we will replace them with new ones for free by DHL, and for knives, we will repair them for free within one year.
7. We promise to send out replacement parts within 24 hours.
8. We will set up a service group for you, including AOL sales staff, AOL engineers, AOL sales managers, AOL sales directors and you (or your staff), if you have any questions, we will reply within 1 minute.
9. Free upgrade of AOL software for life.
  If you want to know more about the relevant content or guaranteed price of the granular velvet intelligent vibrating knife cutting machine, please contact us in time, we will answer you as soon as possible!