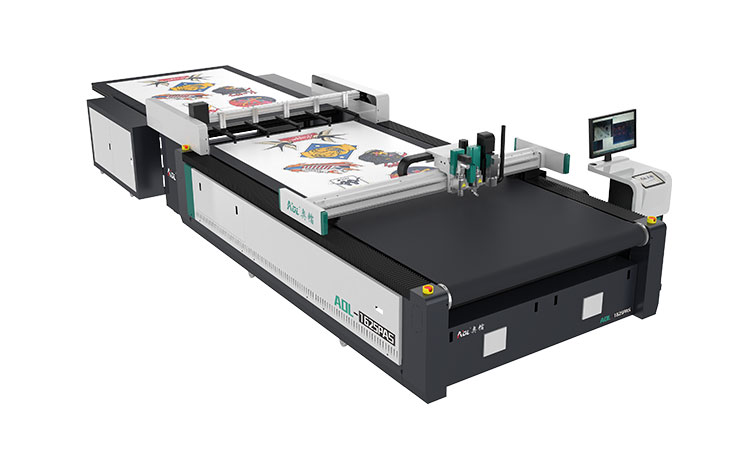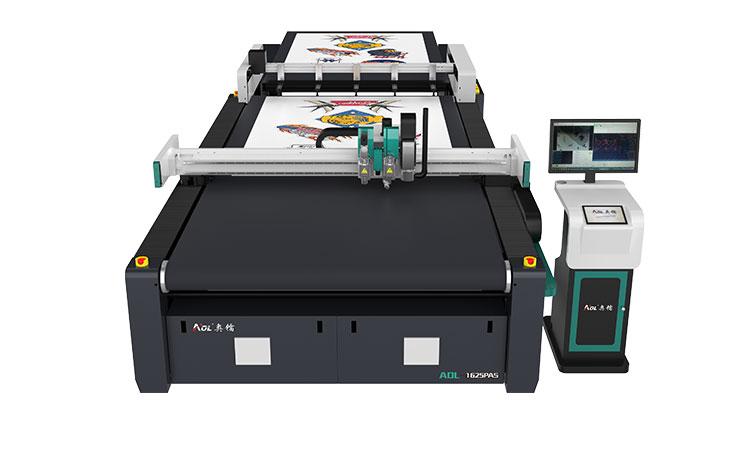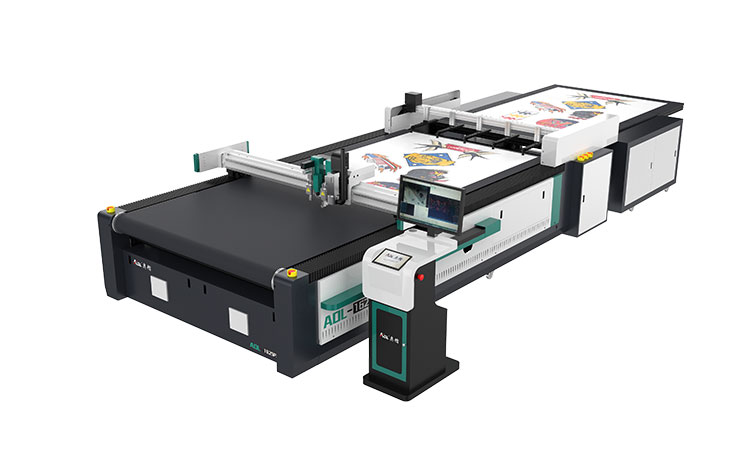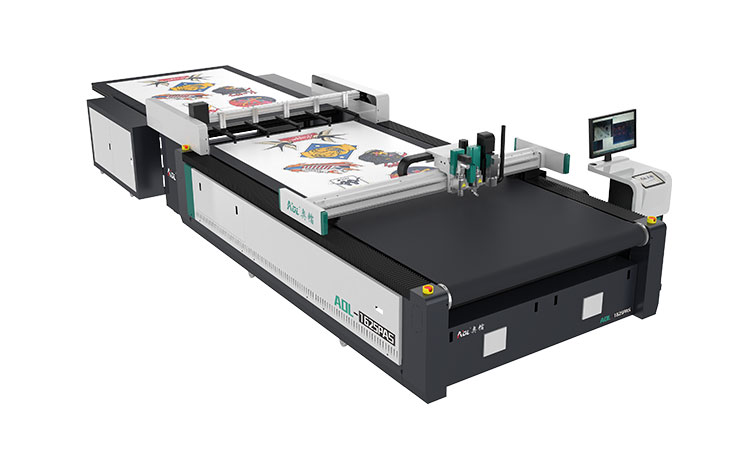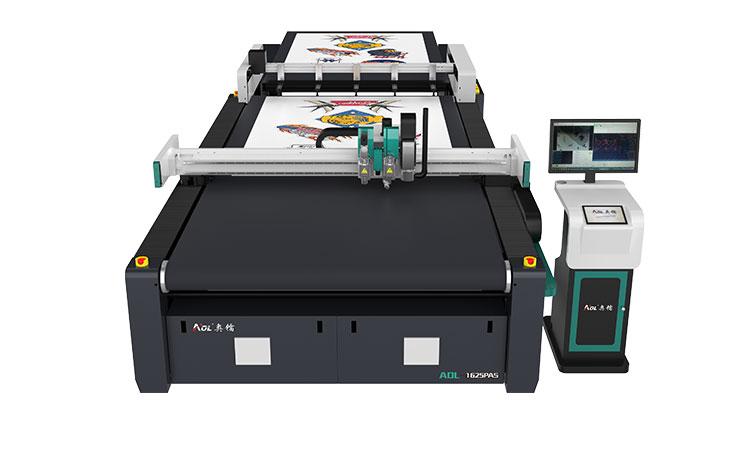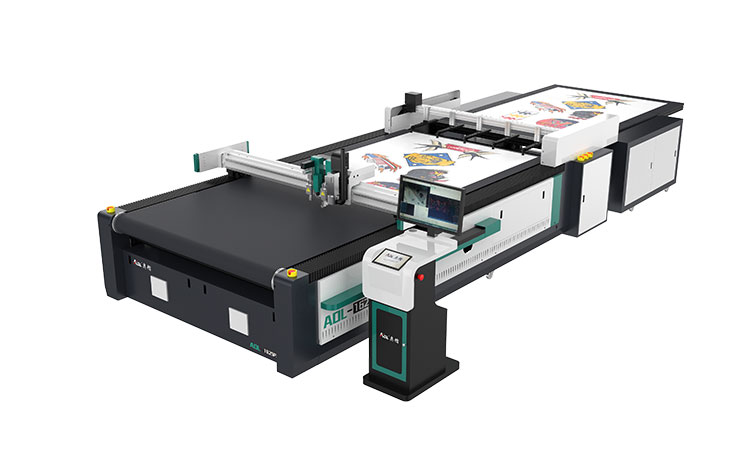 flatbed cutter plotter with With smart blade
Flatbed cutter plotter with With smart blade is suitable for cutting in the advertising industry. Adhesive labels, KT boards and other advertising materials can all be selected for blade cutting. The customizable platform provides unlimited extension of creativity, replacing traditional cutting with smart blade cutting. Double the production efficiency, and maintain the unity of high precision and quality, and provide competitiveness for small batch advanced customization and sample cutting.
Advantage of flatbed cutter plotter with With smart blade
1. Efficiency
1) Flatbed cutter plotter with With smart blade has a tool quick change module, with different types of blades for different materials, and optional auxiliary tools. One machine solves multiple processes, and the material cutting reaches the best state Ensure high-quality cutting.
2) Choose Taiwan linear guide drive system with accuracy ±0.1mm.
3) Japanese Panasonic servo system, production efficiency increases more than 4 times.
2.profession
1)AOLCUT self-developed software one-click import, general worker takes 2 hours to be skilled.
2)Independently R&D industrial vision system to realize cutting of irregular printing patterns. 
3) Automatic pulling and receiving, save time and energy.
4)This model has won 7 patents technology certifications at home and abroad.
Cutting effect display
About AOL
  AOL CNC Equipment Co., Ltd. is a high-tech enterprise specializing in the research and development, manufacturing, sales and after-sales service of flexible material cutting machines. It can meet the cutting and processing of acrylic engraving of different materials and flexible materials, and is widely used in advertising packaging, composite materials, carpet industry, clothing textile, automobile interior, and leather industry. In addition, AOL also has an independent CNC cutting machine brand AOYOO.
  The company is strong. AOL CNC Equipment Co., Ltd. is a high-tech industry in China and an AAA credit enterprise. The product quality has undergone multiple tests and the after-sales system is complete. It has provided reliable CNC cutting machines for more than 8,000 users worldwide. Provide professional industry cutting assembly line solutions for many users,
  AOL is committed to multi-industry flexible material cutting solutions for global users. The annual output of high-quality CNC cutting machines in the AOL factory can reach 1,000 units, and each machine is provided with a three-year warranty service.
packaging of flatbed cutter plotter with With smart blade
1. Outer packing: standard seaborne export plywood box.
2. Inner packaging: stretchable film and plastic film to prevent moisture.
If you have special requirements, we can negotiate friendly.
transportion of flatbed cutter plotter with With smart blade
There are many options for transportation, and the default is sea transportation. If you have special requirements, please specify in advance.
Price, according to your destination information, transaction method, transportation method, we will provide you with a specific quote.
About the warranty policy
Our standard warranty period is to calculate the time from the completion of delivery
1) Three-year free warranty (except for wearing parts), and free main parts
2) Provide lifetime free technology upgrade service
3) Wearable parts (such as blades, workbench covers) are always available at cost when needed.
4) Free operation training is conducted in our factory. If there is not enough time, we will send detailed training videos.
5) 24-hour online service, providing free technical support in different languages.
6) On-site technical support can be provided when needed.
AOL

Material: flexible material
Speed: 1000mm/s
AOL CNC cutting machine is suitable for product customization or sample cutting. It can automatically and accurately perform cutting and other processing. The CNC cutting machine supports different types of cutting, (such as through cutting, kiss cutting. V-groove, compliance, milling, etc. ), it can be widely used in textiles, car interiors, leather, advertising packaging, carpets, composite materials, etc. AOL smart blade cutting machine has high precision and high efficiency. Our professional after-sales service can provide automatic cutting solutions for various industries.
For more information, please consult:
Email: info@aolcnc.com
Phone: +86-531-88620680
WhatsApp/WeChat: 0086-18560162709
youtube: https://www.youtube.com/channel/UCDiNQSjBR5DsAX9QfkWF7AA
Website: https://www.aolcutcnc.com/public/