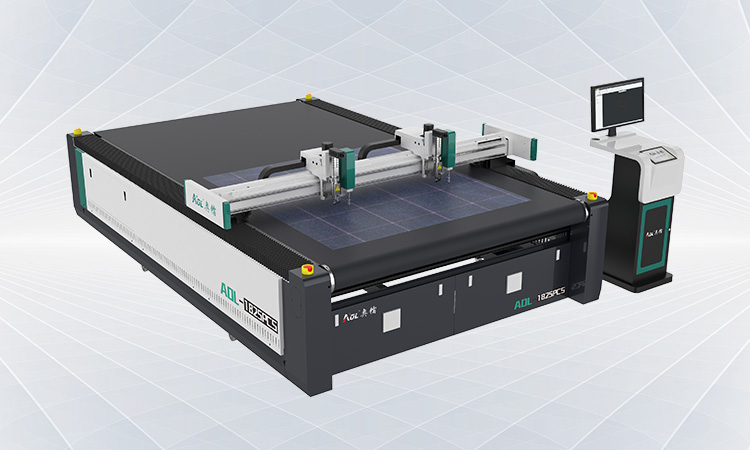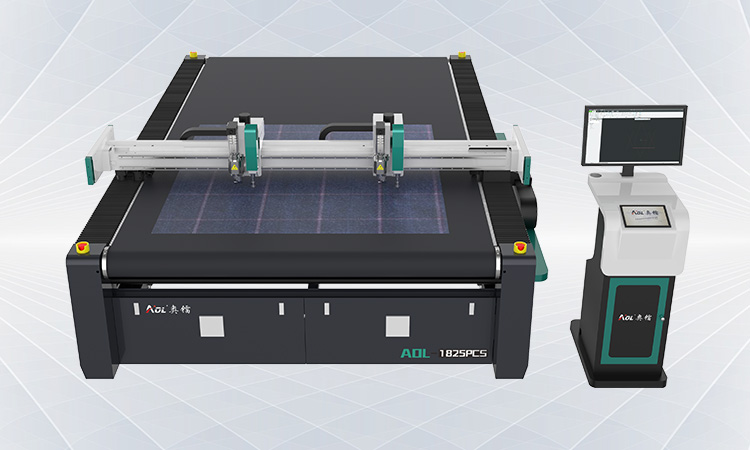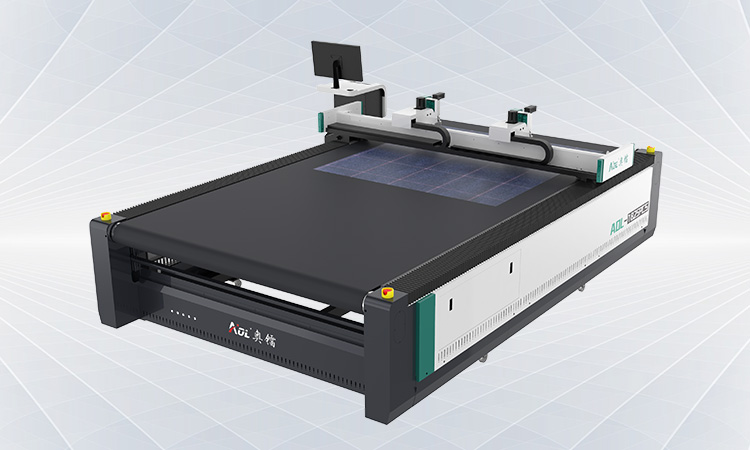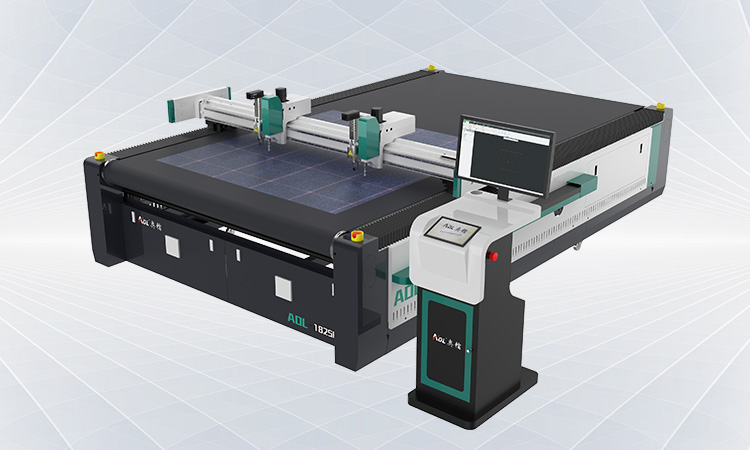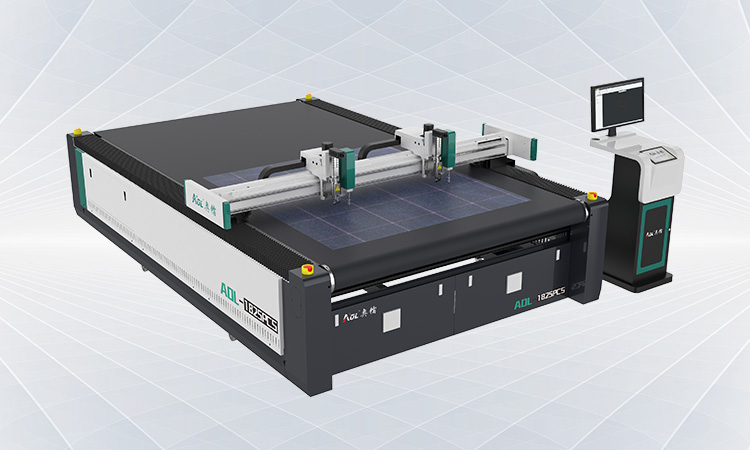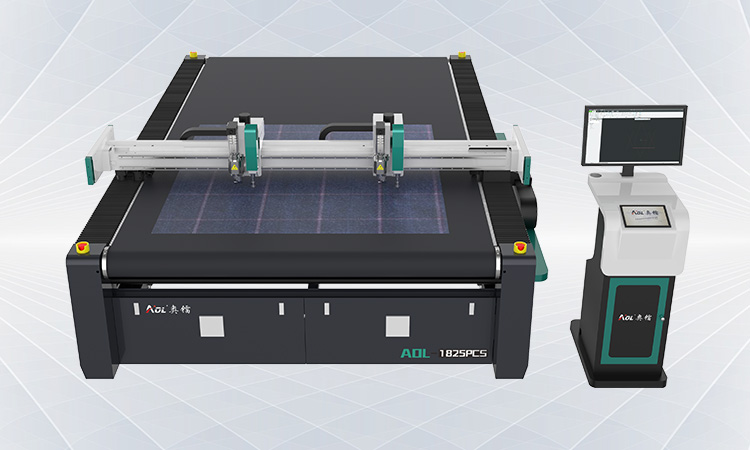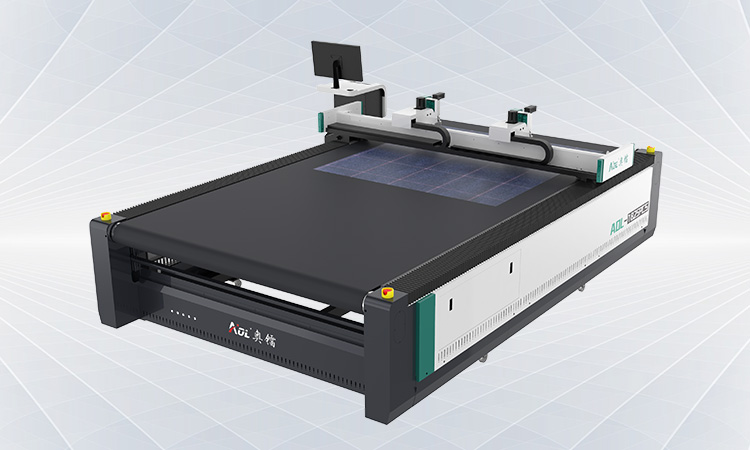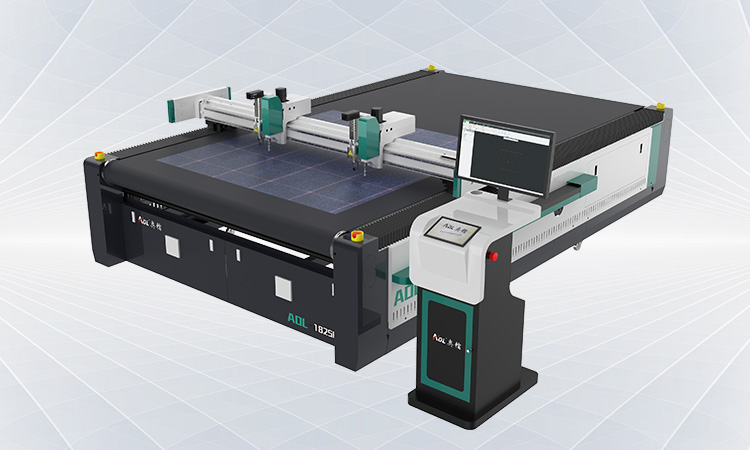 Boxing glove cutting machine
The boxing glove cutting machine can provide digital intelligent cutting solutions, can be equipped with a variety of knives, meet the cutting of various materials, can achieve high-speed, high-intelligence, high-precision cutting, and successfully realize the manual production mode to high-speed for customers. The transition of high-precision advanced production mode, and fully meet the personalized cutting needs of customers.
  Boxing gloves are an indispensable tool in boxing games. Boxing gloves are divided into two parts: the outer skin and the inner core. The outer skin is generally made of PU, microfiber and leather. After the boxing gloves are not formed, the material needs to be cut first. , The common cutting methods are manual cutting and machine cutting. Manual cutting will cause the shortcomings of low efficiency and waste of materials. Machine cutting can perfectly avoid these shortcomings. Here is a boxing glove cutting machine for you. Many manufacturers have used it. Have come to buy back.
Workflow of Boxing Gloves Cutting Machine:

  First, use computer graphics to process the internal data and transmit it to the machine control card. The control card then sends command pulse signals to the servo drive. The drive drives the servo motor to move to achieve the movement of the machine, and at the same time sends signals to the cutting tool. cutting action.
Parameters of boxing gloves cutting machine:
Technical parameters / model

AOL-1625

AOL-1825

Effective working area

1600x2500mm

1800x2500mm

Multi-function tool

Oscillating knife, round knife, pneumatic knife, drag knife, half cutting knife, press wheel, V-CUT Knife Tool, milling cutter, drawing marker pen, ink cartridge inkjet, cursor positioning, camera positioning edge patrol

safety devices

Four corners emergency stop, anti-collision safety device using infrared induction, safe and reliable

Cutting tool configuration
Oscillating knife or pneumatic knife

Cutting speed

200-1000mm/s

Cutting thickness

1mm-17mm Other thicknesses can be customized according to the material

Applicable materials

Knitting, woven, fur (sheep shearing), PU leather, oxford cloth, canvas, sponge, imitation leather, cotton linen, blended fabric etc. All kinds of clothing, bags, sofa fabrics and carpet fabric etc

Material fixing method

Vacuum partition adsorption

Transmission port

Network port

Transmission system

The X\Y axis is divided into two kinds of rack or belt

rated power

11kw

Rated voltage

380V±10%/220V±10% Optional

Control System

Chinese and English LCD touch screen

Operating environment

Operating environment Temperature 0-40°C Humidity 20%-80%RH

Support file format

AI、PLT、DXF、PDF、 PCE、XML

Overall size

3600x2400x1200mm

3600x2600x1200mm

Other configuration
Panasonic servo motor, high precision helical gear reducer, Taiwan Yintai rail, Germany Henryan rack, Omron sensor, Schneider low-voltage appliances, Taiwan Mingwei power supply, Germany cable, 42mm adsorption platform, automatic feeding, Taiwan rail, energy saving fan
Features of Boxing Glove Cutter:
1. With the table compensation function, the flatness of the table is detected by a high-precision distance detector, and the plane is corrected in real time through the software to achieve a perfect cutting effect.
2. Vacuum adsorption function, super strong wind, strong suction, and the size of vacuum adsorption area can be selected, which greatly reduces power consumption.
3. Automatic tool setting function, using sensors to accurately detect the tool, greatly improving the tool setting efficiency.
4. High-definition CCD camera realizes automatic positioning and sleeve cutting of various materials, eliminating the problems of inaccurate manual positioning and printing deformation.
Advantages of Boxing Glove Cutter:
1. Japan's Panasonic servo system provides power, stable and continuous power supply.
2. The machine is equipped with a variety of knives, which are used for material cutting in different industries and increase the added value of the enterprise.
3. The system intelligently optimizes typesetting and cutting, providing better cutting and filling paths, saving more than 30% of materials
4. The infrared induction safety device ensures the safety of the operator during the high-speed movement of the machine, and at the same time avoids the loss of cutting materials.
5. Aluminum-magnesium alloy adsorption platform, durable and not deformed.
6. Anti-static interference and soft start device to protect the safety and stability of the equipment.
Packaging of the cutting machine:
1. Outer packing: Standard sea export plywood box.
2. Inner packing: stretchable film and plastic film to prevent moisture.
If you have special requirements, we can negotiate amicably.
About the warranty policy:
Our standard warranty period begins when delivery is complete. We provide you with a three-year warranty service and provide professional machine maintenance
Renewal maintenance of machine parts is sold to customers at the lowest price.
AOL Online Services:
1) Three-year free warranty (except wearing parts), free inspection and maintenance of main parts.
2) Provide lifetime free technology upgrade service
3) Wearable parts (eg blades, bench covers) are always available at cost when needed.
4) Free operation training in our factory. If there is not enough time, we will send detailed training videos.
5) 24-hour online service, providing free technical support in different languages.
6) On-site technical support is available when needed.
7) AOL accepts unreasonable returns within 7 days after receiving the goods.
If you want to know more about performance issues, please leave a message , we will have a professional staff contact you.