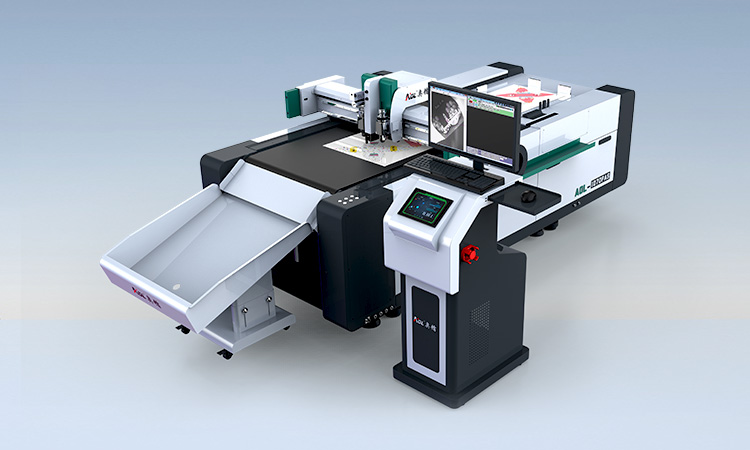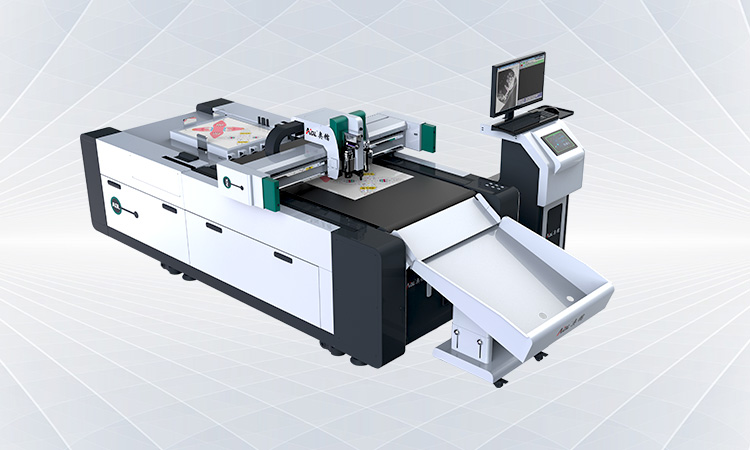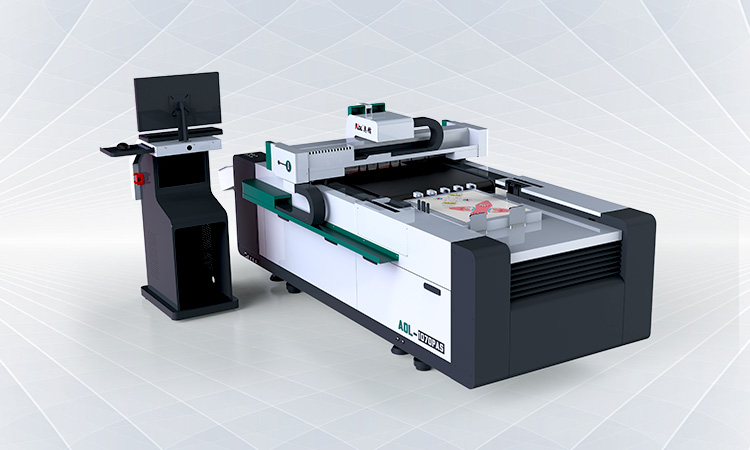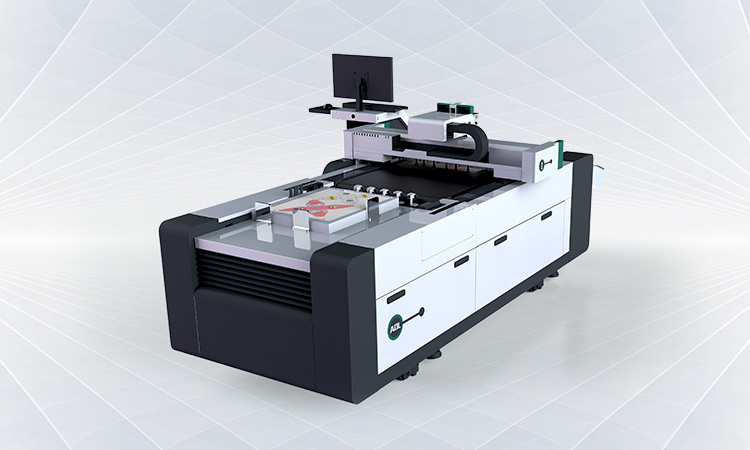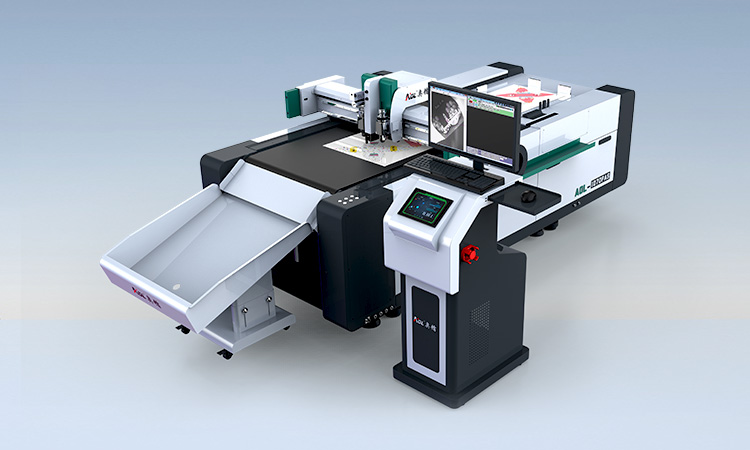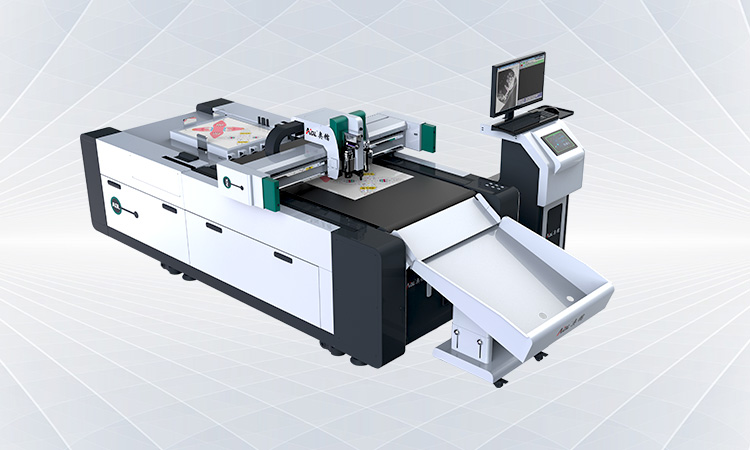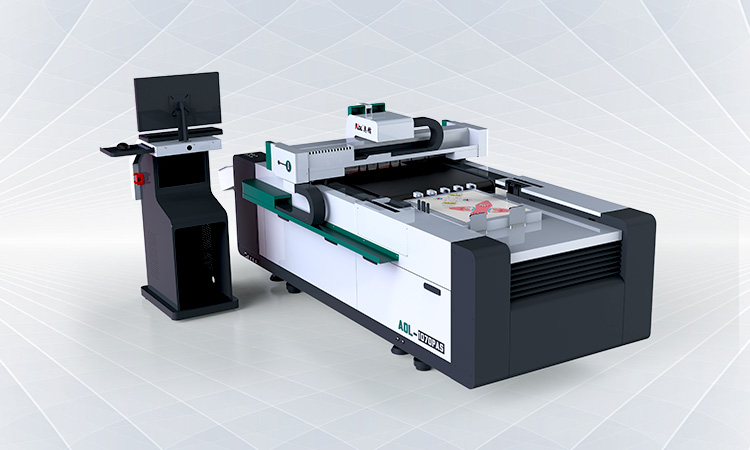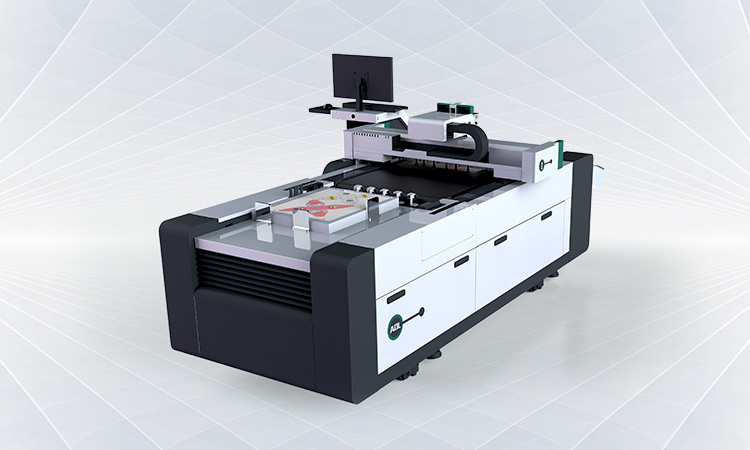 AOL-PLUS serial digital cutting plotter
AOL-PLUS serial digital cutting plotter is the most used equipment for sign, display and packaging manufacturers, mainly because more and more small batch production needs to be completed. With it, it can help you save millions of dollars a year. read the full article to learn more! AOL-PLUS serial digital cutting plotter is suitable for cutting and signage of most materials in the advertising packaging industry, sample making and small batch custom production in the printing, packaging industry, fast and accurate cutting, and can cut high-quality samples or make perfect carton box. Limited by the cutting function, the production of indentation is also possible, and the cutting plotter makes cutting easier.
Using high-definition CCD camera, AOL-PLUS serial digital cutting plotter can automatically and accurately cut the contour of various printing materials, avoiding manual positioning errors, and cutting is simple and accurate. A variety of positioning methods can meet the processing needs of different materials and fully ensure the cutting accuracy. The use of automatic vacuum suction cups and automatic lifting and feeding platform can quickly and accurately carry out full-cutting, half-cutting, indentation, marking and other work. It is a cost-effective smart device for all your creative processing.

Parameters of AOL-PLUS serial digital cutting plotter:
Model
1070Plus
Effective working area
1000*700mm
Multi-function cutting head
The combination of Multi-function cutting head and holders, Oscillating knife cutting tool, drag knife cutting tool, V cut,  crease wheel, cut-through-knife, marking pen and CCD camera
Moving speed
0-1000mm/s
Repeat precIsion
±0.1mm
Interface
Network port
Control panel
LCD touch screen
Drive system
Imported servo motor, linear guide, timing belt, screw
Cutting material 

PVC board, PP board and white card paper, cardboards, paper, PVC, film, sticker, etc. 

The maximum cutting depth is up to 20mm, depending on material density.

Instruction system
HP- GL Compatible format
Vacuum pump
2. 2KW
Voltage
220V±10%/50HZ
Cutting thickness
(According to different material)
File form
AI、PLT、DXF、PDF、 PCE、XML
Features of automatic AOL-1070 serial digital cutting plotter:
1. Fully automatic loading and receiving.
2. High-precision visual registration system (CCD)
3. Intelligent control, simple operation
4. Precise cutting size and fast speed
5. Have a QR code scanning system
6. Cutting, creasing and half-cutting can be done at one time
7. The coil feeding system can cut the coil continuously
8. The high-definition camera automatically recognizes the marking point and automatically cuts off the recognition
9. The countertop has a vacuum adsorption function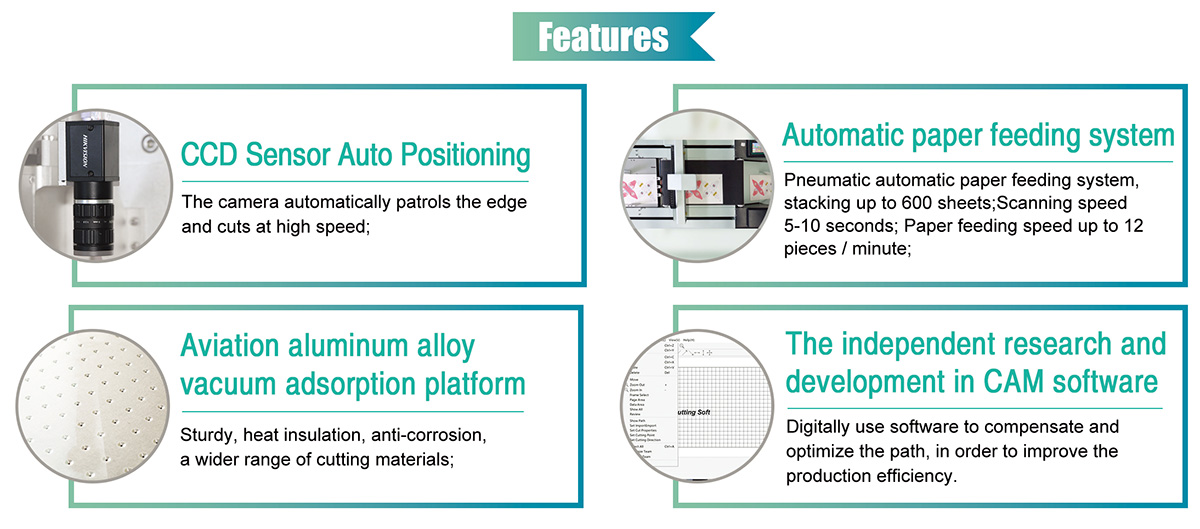 The advantages of AOL-PLUS serial automatic cutting plotter
1. High frequency electric oscillating/vibrating knife: more cutting material and cutting thickness to meet the different needs of customers.
2. The integrated design can realize label cutting of various shapes, carton cutting and creasing of various shapes.
3. Precise automatic positioning system: Equipped with a high-definition CCD camera, it can achieve precise automatic positioning and automatic registration of all materials, solve the problems of inaccurate manual positioning and printing deformation, and achieve simple and accurate cutting.
4. Barcode management system: Scan barcodes to quickly read cutting tasks.
5. Automatic feeding system: Automatic feeding system makes cutting more efficient.
  Automatic self-adhesive folding carton digital cutting plotter is widely used in the advertising packaging industry to help realize the design concept, including paper, cardboard box, sticker, vinyl, corrugated paper, cardboard, packaging box, KT board, POP paper, label paper Wait.
  For a wide range of material cutting applications, AOL cutting plotters are powerful enough to bring increasing value. So as to realize the economic development of the enterprise.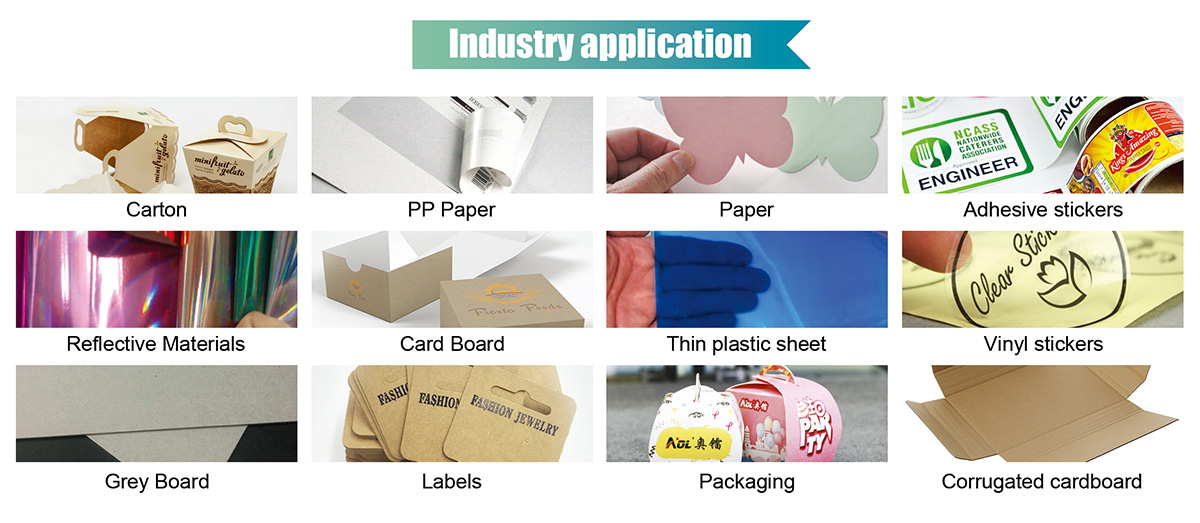 Why choose our AOL digital cutting machine equipment?
  AOL has been committed to the production and optimization of CNC cutting machines. We have an independent factory, which can completely realize the design, production, sales, delivery and after-sales service processes. AOL automatic self-adhesive folding carton digital cutting machine is fast, simple to operate, perfectly realizes the cutting shape you want, the whole process is automated, no manual intervention is required, and it adopts high-efficiency and high-precision servo motors, which can realize intelligence faster and more accurately cut. Perfect pre-sale and after-sale service, pre-sale plan for you according to the specific situation of your cutting material, one-to-one guidance after sale, to ensure that you can master the operation method as soon as possible.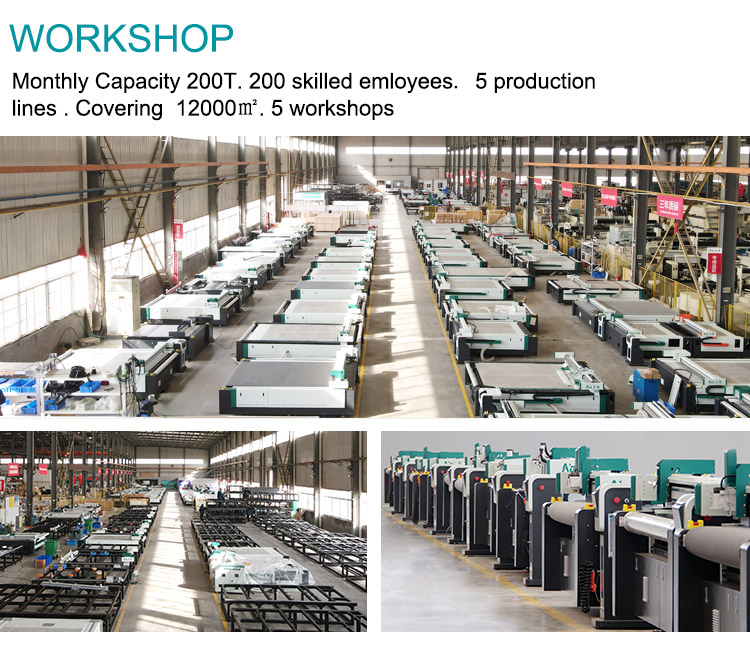 Company information:
  AOL CNC has 14 years of industry experience. The factory covers an area of 11,000 square meters and employs 139 people. We have provided satisfied reviews to more than 8,000 customers worldwide. Our products have passed ISO9001, CE, certification; our company has developed a variety of cutting machine types, mainly applicable to: advertising packaging industry, clothing and textile industry, automotive interior industry, composite material industry, leather industry, gasket industry, carpet industry and other flexible material industries. We provide personalized industrial material cutting solutions for many customers. If you encounter problems in industrial material cutting, we can provide you with free consultation and consulting services!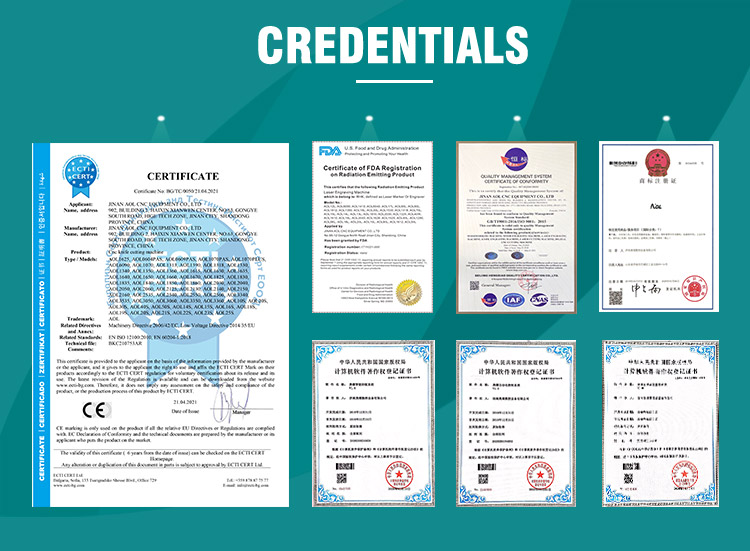 Packaging of the cutting machine:
1. Outer packing: Standard sea export plywood box.
2. Inner packaging: stretchable film and plastic film to prevent moisture.
If you have special requirements, we can negotiate amicably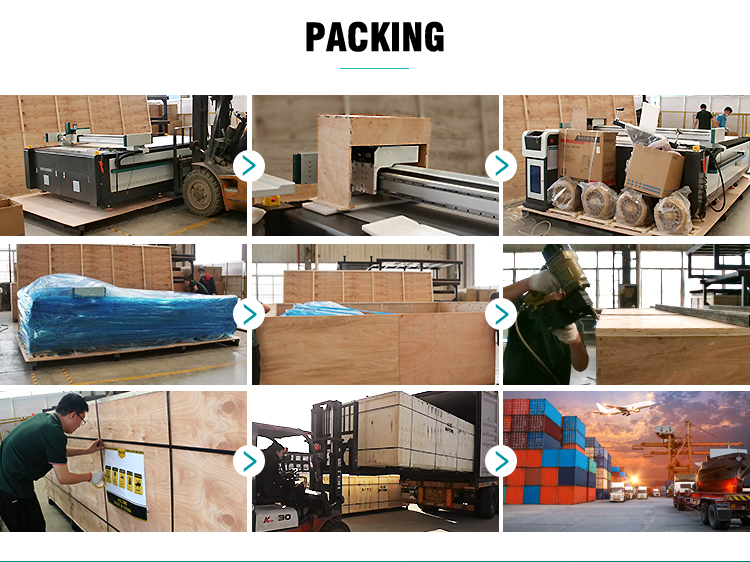 AOL Services:
1) Three-year free warranty (except wearing parts), free inspection and maintenance of main parts.
2) Provide lifetime free technology upgrade service
3) Wearable parts (eg blades, bench covers) are always available at cost when needed.
4) Free operation training in our factory. If there is not enough time, we will send detailed training videos.
5) 24-hour online service, providing free technical support in different languages.
6) On-site technical support is available when needed.
7) AOL accepts unreasonable returns within 7 days after receiving the goods.
If you have any questions about our machines or services, please contact us and we will answer you as soon as possible!
About the warranty policy:
Our standard warranty period begins when delivery is complete. We provide you with a three-year warranty service and provide professional machine maintenance
Renewal maintenance of machine parts is sold to customers at the lowest price.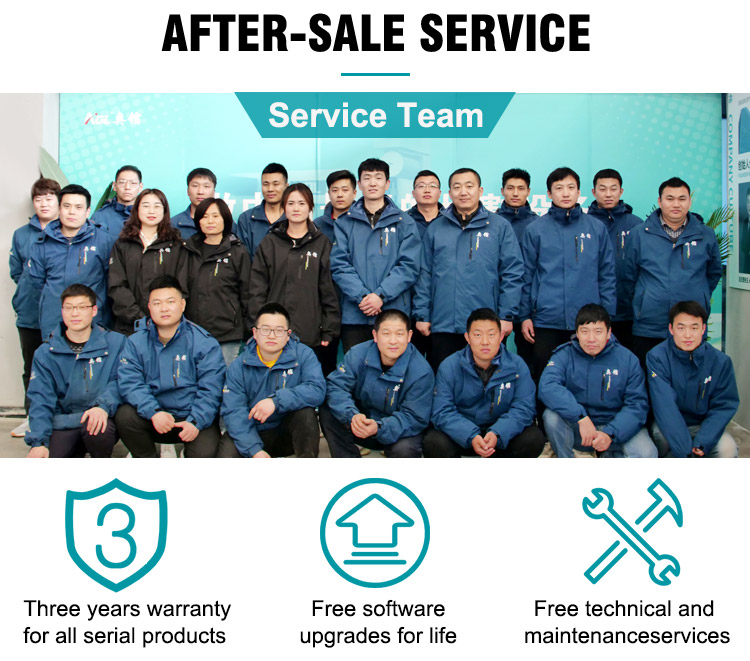 AOL Media:
E-mail:info@aolcnc.com
phone:+86-18560162709
YouTube:https://www.youtube.com/channel/UCDiNQSjBR5DsAX9QfkWF7AA
website:https://www.aolcutcnc.com/

AOL CNC Engraving Knife Brochure