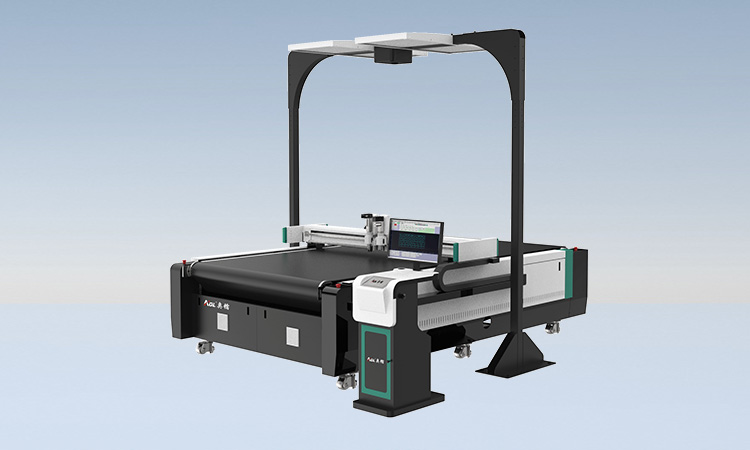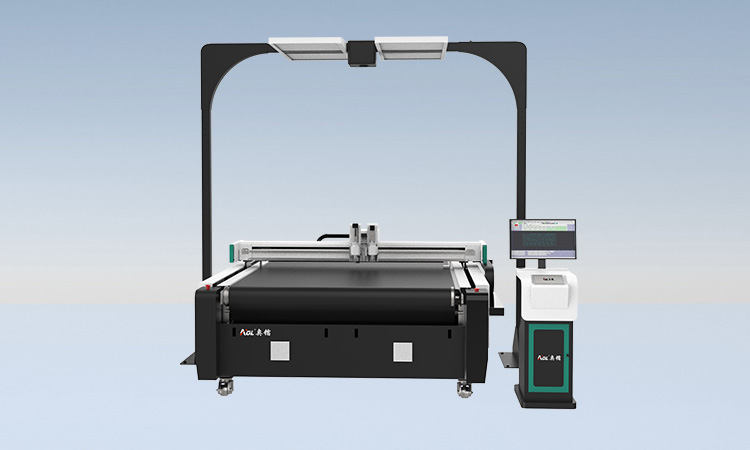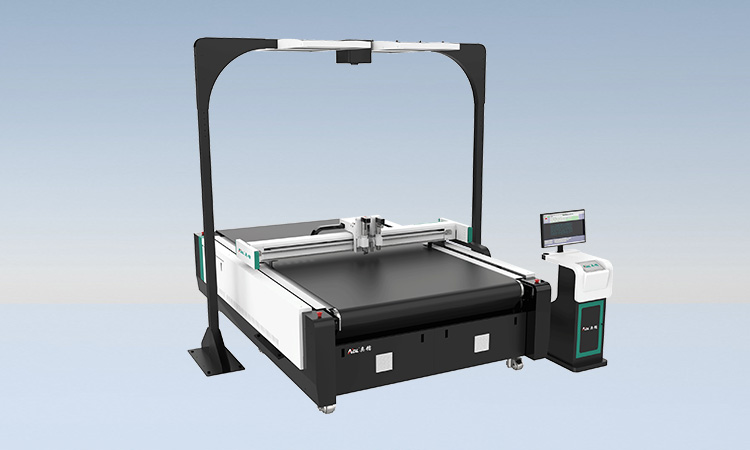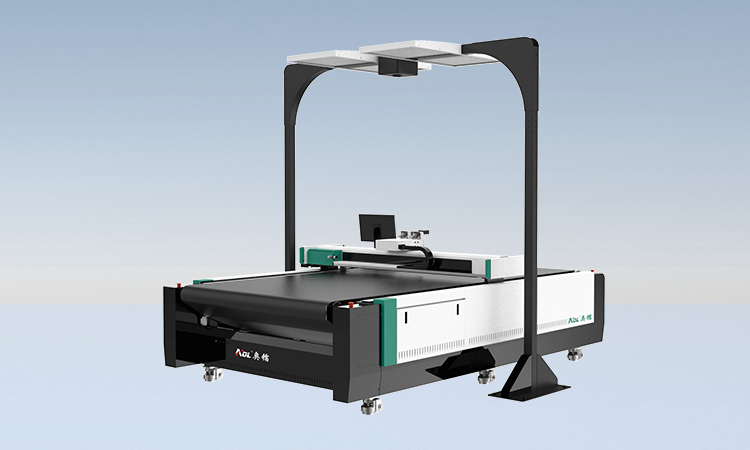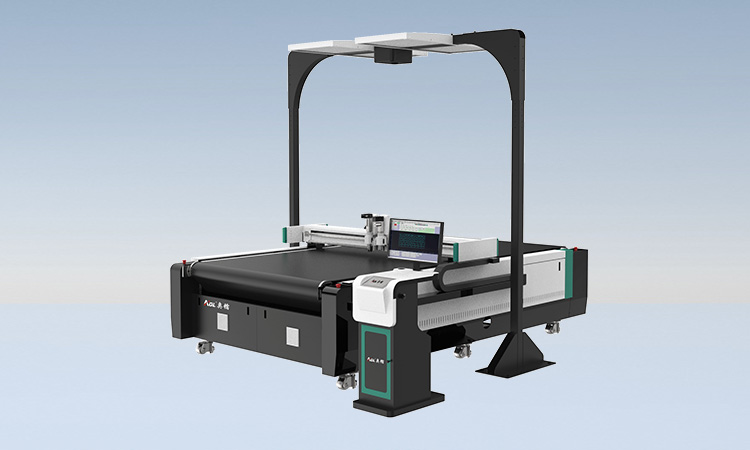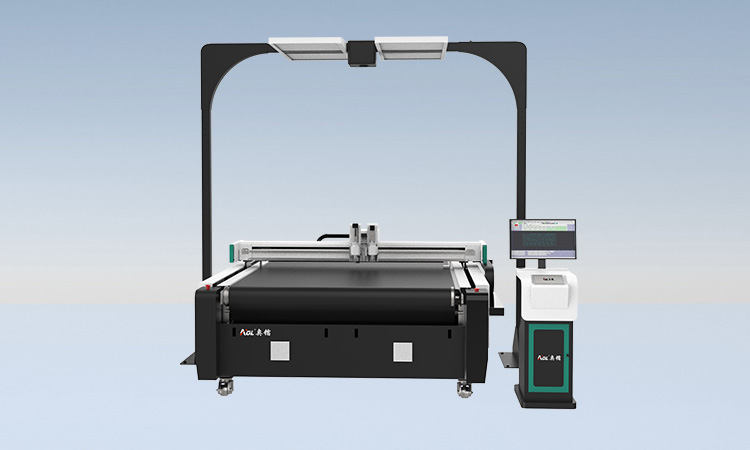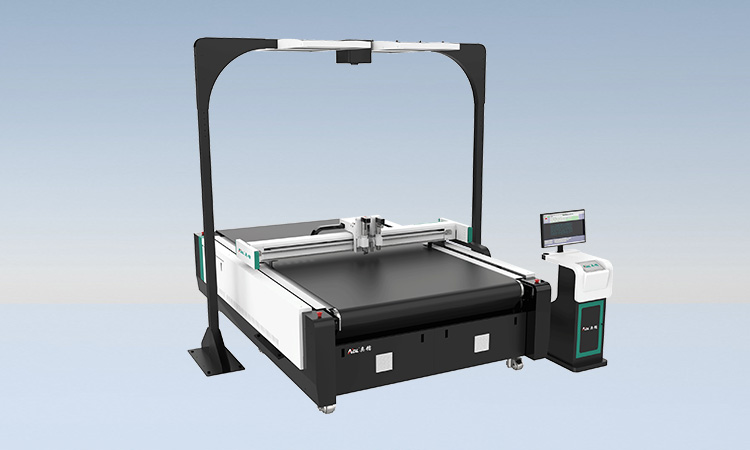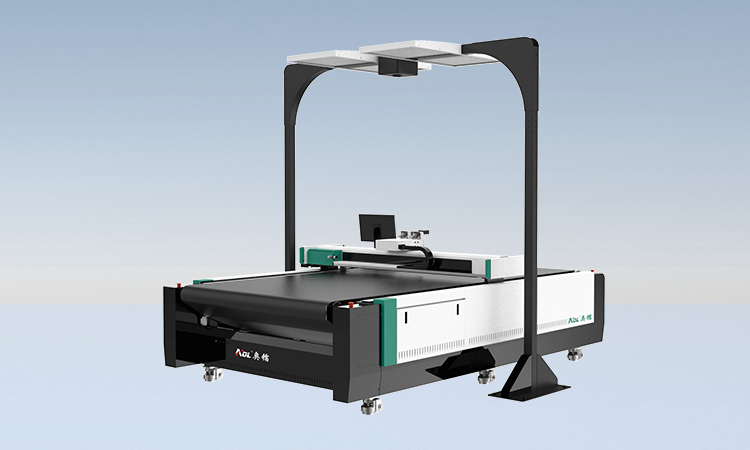 Leather cutting machine, also known as leather cutting machine and leather cutting machine, is a device for cutting and punching leather. Since leather is a relatively expensive material, when choosing a leather cutting machine, you must choose quality Better, the configuration can be used for a long time. Avoid being eliminated due to poor quality, or eliminated by the market because the configuration is not good enough.
  There are two types of leather cutting machines on the market now: one is a leather laser cutting machine, and the other is a leather blade cutting machine.
  The working principle of the leather laser cutting machine is to use the energy released when the laser beam irradiates the surface of the workpiece to melt and evaporate the workpiece to achieve the purpose of cutting. Of course, laser cutting can cut out different shapes and sizes according to the needs, but during the working process, when the leather is melted under the action of the laser, there will be a lot of smoke and peculiar smell, and the cutting edge will appear yellow and scorched, and the cutting effect will not be good. Not so perfect. And it wastes a lot of raw materials.
  The working principle of the leather cutting machine is to use the blade to cut the product. The blade can be divided into vibrating knife, round knife, straight knife, punching knife, pneumatic knife and so on. Among them, the better choice is the vibrating knife cutting machine. The vibrating knife cutting machine uses the high-frequency vibration of the blade to cut the workpiece. The vibrating knife will not produce the over-cutting phenomenon that occurs in the circular knife cutting process, and also avoid the smoke generated by laser cutting. And odor and yellowing and scorching on the cutting edge, and the cutting speed of the vibrating knife is higher than other types of cutting machines.
Leather cutting machine parameters:
Technical parameters / model

AOL-1625

AOL-1825

Effective working area

1600x2500mm

1800x2500mm

Multi-function tool

Oscillating knife, round knife, pneumatic knife, drag knife, half cutting knife, press wheel, V-CUT Knife Tool, milling cutter, drawing marker pen, ink cartridge inkjet, cursor positioning, camera positioning edge patrol

safety devices

Four corners emergency stop, anti-collision safety device using infrared induction, safe and reliable

Cutting tool configuration
Pneumatic knife、punching tool

Cutting speed

50-100mm/s

Cutting thickness

≤15mm Other thicknesses can be customized according to the material

Applicable materials

Genuine leather, PU leather, PVC leather and other leather or matching leather materials

Material fixing method

Vacuum partition adsorption

Transmission port

Network port

Transmission system

The X\Y axis is divided into two kinds of rack or belt

rated power

11kw

Rated voltage

380V±10%/220V±10% Optional

Control System

Chinese and English LCD touch screen

Operating environment

Operating environment Temperature 0-40°C Humidity 20%-80%RH

Support file format

AI、PLT、DXF、PDF、 PCE、XML

Overall size

3600x2400x1200mm

3600x2600x1200mm

Other configuration
Panasonic servo motor, high-precision helical gear reducer, Taiwan Yintai guide rail, German Henry Ann rack, Omron sensor, Schneider low-voltage electrical appliances, Taiwan Mean Well power supply, German cable, 42mm adsorption platform, automatic feeding, Taiwan guide rail, energy-saving fan
The working process of genuine leather cutting machine:
1. The machine will automatically detect the flaws of the genuine leather, and avoid the flaws when saving material and typesetting.
2. Put the leather on the work surface, start the vacuum adsorption function and the camera recognition system.
3. Enter the identified material outlines and defects into the database, and start the typesetting function.
4. The machine automatically typeset, and then starts automatic cutting, punching, marking and blanking functions.
Leather Cutting Machine Related Videos:
AOL Services:
1) Three-year free warranty (except wearing parts), free inspection and maintenance of main parts.
2) Provide lifetime free technology upgrade service

3) Wearable parts (eg blades, bench covers) are always available at cost when needed.

4) We support remote assistance to help you install and use the software.

5) 24-hour online service, providing free technical support in different languages.

6) At least 3 engineers serving an agent/customer, all of them can speak English.

7) AOL accepts unreasonable returns within 7 days of receiving the goods.

8) We will set up a service group for you, including AOL sales staff, AOL engineers, AOL sales managers, AOL sales directors and you (or your staff), if you have any questions, we will reply within 1 minute.

If you want to know more, please contact us and look forward to your consultation!
If there is more industry content you want to know, please click to view!
Company Info:
  AOL is a famous CNC equipment factory. AOL mainly produce CNC Knife Cutting Machine, Cutting Plotter, CNC Cutting Table and so on. We, as a high-tech enterprise, engaged in research, manufacture and sell the CNC cutting machine and relevant products.
  AOL has gained CE certificate, FDA and ISO certificate. Company successfully produce AOL series products of more than 50 sorts, which enjoy good reputation and support.  Excellent quality and fast service makes our products spread all over the world as Europe, America, Middle east and South of Asia.