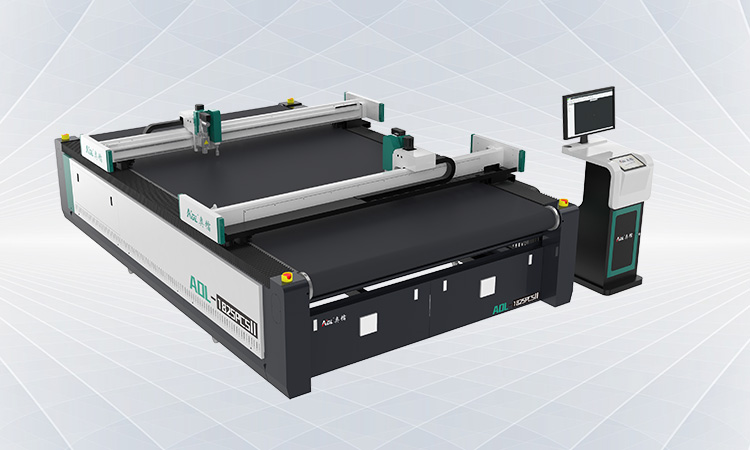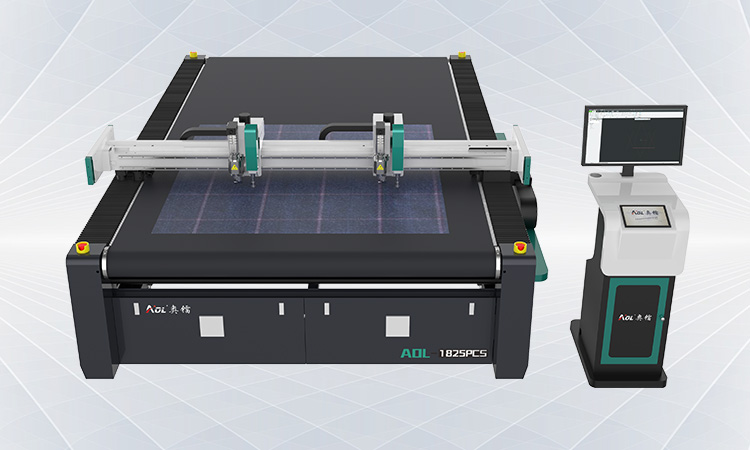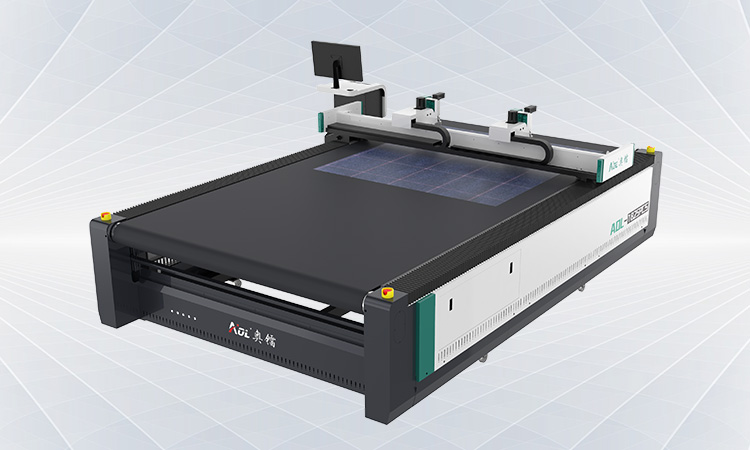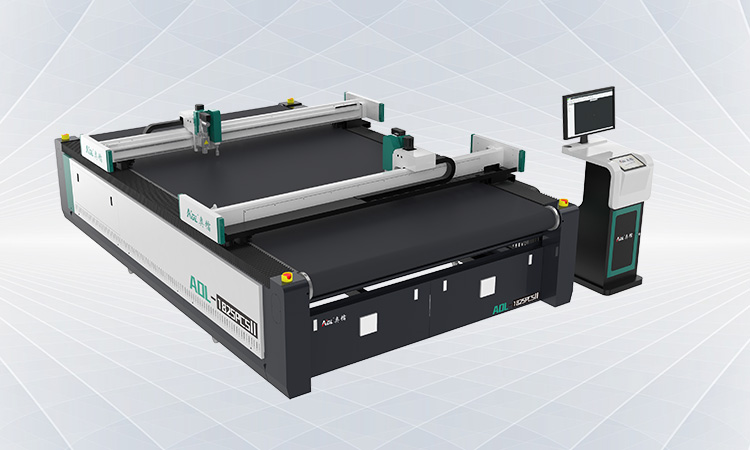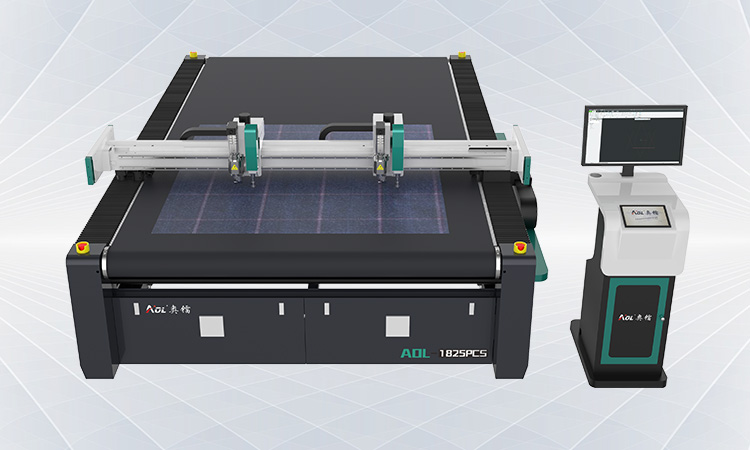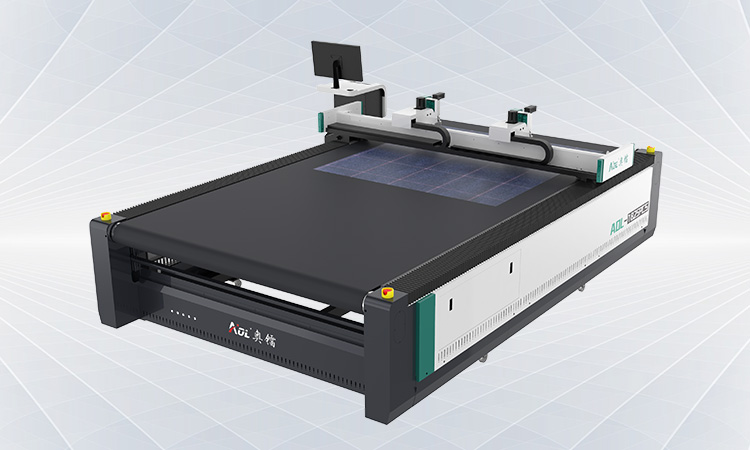 AOL-2125DPS digital CNC knife finishing contour cutting table
AOL was one of the first manufacturers of flat bed plotters for cutting signmaking vinyls. As sheet material or from the roll, with an automatic material advance system for continued cutting of overlong jobs, kisscutting or diecutting, that is the daily routine of the AOL Cutter. Thanks to the adapted tool heads, laminates, heavy vinyls or special materials such as Diamond Grade reflecting vinyls prove not to be a problem. Cutting digital- or screen prints exacting on contour – no problem with the Automatic Eye. Its camera automatically scans the control points of the print, from these data correction values for the position and distortion of the print are calculated and the cutter cuts the desired contour out exactly.
  In recent years, vibrating knife cutting technology has been more and more widely used in the processing industry of non-metallic materials. The technology of vibrating knife cutting machine has become mature, and it has a certain market share in the cutting industry, but still There are many users who do not know about the vibrating knife cutting machine, and do not know how to choose a vibrating knife cutting machine that suits them.
Related parameters of CNC cutting machine:
    Material

    AOL digital cutter efficiency

    Manual cutting efficiency

    Instead of manual quantity

     Wool carpet
     4-5 sec/p
    60 sec/p
    3-5 people
     Rubber carpet
     3-4 sec/p
    40 sec/p
    3-5 people
     Pure wool carpet
     6-8 sec/p
    90 sec/p
    4-6 people
     Short-haired carpet
     2-3 sec/p
    30 sec/p
    4-6 people
     Long wool carpet
     3-4 sec/p
    60 sec/p
    4-6 people
     Printed carpet
     3-4 sec/p
    60 sec/p
    4-6 people
     Plastic carpet
     3-4 sec/p
    90 sec/p
    4-6 people
     Silk carpet
     4-5 sec/p
    30 sec/p
    4-6 people
     Nylon carpet
     2-3 sec/p
    30 sec/p
    4-6 people
     Brushed carpet
     2-3 sec/p
    30 sec/p
    4-6 people
     Acrylic carpet
     2-3 sec/p
    30 sec/p
    4-6 people
     Blended carpet
     2-3 sec/p
    30 sec/p
    4-6 people
     Chemical fiber carpet
     2-3 sec/p
    30 sec/p
    4-6 people
     Tufted carpet
     2-3 sec/p
    30 sec/p
    4-6 people
     Polypropylene carpet
     2-3 sec/p
    30 sec/p
    4-6 people
     Imitation wool carpet
     2-3 sec/p
    30 sec/p
    4-6 people
     Chenille carpet
     2-3 sec/p
    30 sec/p
    4-6 people
     Velvet carpet
     2-3 sec/p
    30 sec/p
    4-6 people
     Plush carpet
     2-3 sec/p
    30 sec/p
    4-6 people
     Flannel carpet
     2-3 sec/p
    30 sec/p
    4-6 people
     Sheep shearing carpet
     2-3 sec/p
    30 sec/p
    4-6 people
     Pure wool carpet
     8-10 sec/p
    90 sec/p
    5 people
     Silk leather carpet
     6-8 sec/p
    60 sec/p
    About 3 people
     Wool blended carpet
     3-4 sec/p
    40 sec/p
    About 3 people
     Wire coil carpet
     2-3 sec/p
    30 sec/p
    2 people
     Pvc carpet
     6-8 sec/p
    60 sec/p
    3-5 people
    The above data is for reference only, the actual operation, affected by the thickness, hardness, flexibility, etc. of the material, the data will be biased.
| | |
| --- | --- |
|     Model |      AOL-2125DPS |
|     Working area |      2500×1600mm |
|     Machine size (mm) |      3600×2300×1250 |
|     Rated power |      11KW |
|     Fixed mode |      Auto feeding type table |
|     Multifunctional head |      Oscillating knife, Milling tool, pneumatic knife, V-cut, crease wheel, kiss cut, drag knife |
|     Tool configuration |      Multiple cutting knives |
|     Safety device |      Using infrared sensors,  responsive, safe and reliable. |
|     translational velocity |      800-2000mm/s |
|     Cutting speed |      200-800mm/s(according to different cutting materials) |
|     Cutting thickness |      ≤50mm(according to different cutting materials) |
|     Cutting materials |      Leather, all kinds of clothing flexible material, Sponge composite leather, PVC, soft glass, Silicon, rubber |
|     Repeated accuracy |      ≤0.1mm |
|     Capacity |      2GB |
|     Transmission system |     Imported(Digital servo motor, linear guide, synchronous belt, ball screw) |
|     Instruction system |     AI、PLT、DXF、PDF、 PCE、XML |
|     Voltage |     380V±10%/220V±10% Optional   |
|     Other configuration |     Imported servo motor,Germany imported conveyor belt, vacuum table, auto feeding, Taiwan rail, 9.0kw vacuum pump |
We can consider the following aspects:
1. The type of material to be cut and the industrial vibrating knife automatic cutting machine is mainly aimed at the cutting of non-metallic materials. The materials involved are: leather materials, fur materials, clothing fabrics, sofa home textile fabrics, composite materials, carpet floor mat materials, sealing materials Gaskets, automotive interiors, etc. The thickness of the cutting will vary according to the material. Generally, the thickness within 50mm has the best cutting effect. Before purchasing a vibrating knife cutting machine, first check whether your material can be cut. If you are not sure, you can ask the cutting machine manufacturer. There are many materials that can be cut, and the cutting effect is very good.
2. Preliminary selection of the manufacturer No matter what product you buy, you need to have a certain understanding of the manufacturer, and choose the manufacturer initially, especially for large-scale CNC equipment. After choosing a manufacturer, you can bring your own materials to test samples to see if the entire cut can meet your needs.
3. After-sales service and assurance When deciding to buy, there is another very important thing, that is after-sales service. Many friends have problems after purchasing from small manufacturers, and they cannot contact the manufacturer for life or death, and they will not solve it in time. This is too delayed, especially during the peak order period, which is fatal. Therefore, in order to avoid the occurrence of such phenomena, we must not ignore the after-sales service.
AOL after-sales service:
1. The AOL after-sales service team has more than 20 engineers.
2. At least 3 engineers serving an agent/customer, all of them can speak English.
3. We support complete user manual, use video and photos.
4. We support remote assistance to help you install and use the software.
5. We support 24*7 online guidance and services.
6. Our machines are guaranteed for 3 years, except for felts, knives and blades, during this period, if there is any problem, we will replace them with new ones for free by DHL, and for knives, we will repair them for free within one year.
7. We promise to send out replacement parts within 24 hours.
8. We will set up a service group for you, including AOL sales staff, AOL engineers, AOL sales managers, AOL sales directors and you (or your staff), if you have any questions, we will reply within 1 minute.
9. Free upgrade of AOL software for life.
If you want to know more about performance issues, please leave a message , we will have a professional staff contact you.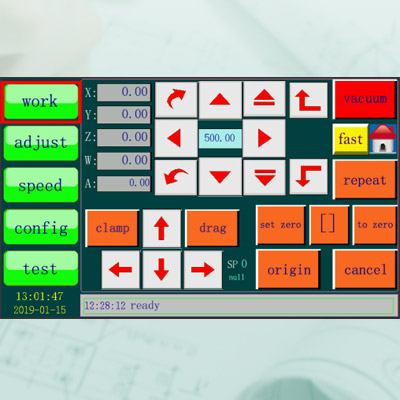 Control System
Independent research and development of human-machine interface operating system, humanized design, intelligent recognition of knife cutting, fast capture of cutting targets.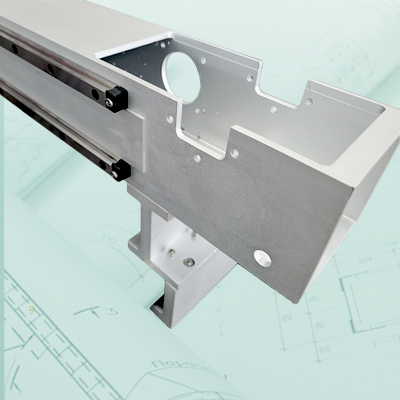 Accurate and Stable Working Table
The cutting table is build with aviation aluminum with honeycomb structure inside; sturdy, high-precision, stable for long-term running.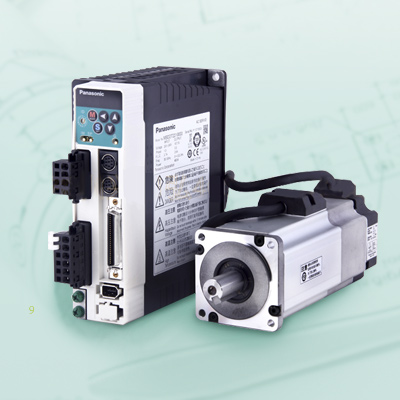 Imported Servo Motor
The machine with more stable performance and higher precision.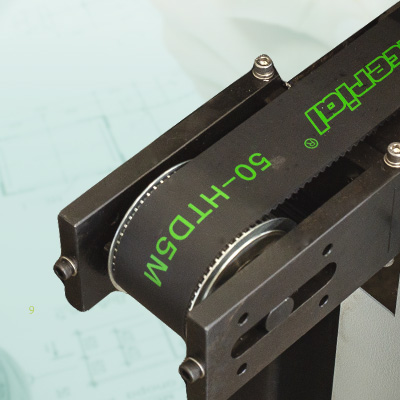 Imported Guide Belt
The imported conveyor ensures the conveying material is smoother, with better ventilation and not deformed.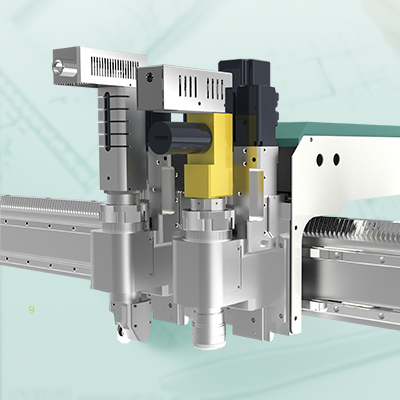 Modutarized Cutting Tools
The modularized design ensures the cutting tools can be used on all the AOL product series.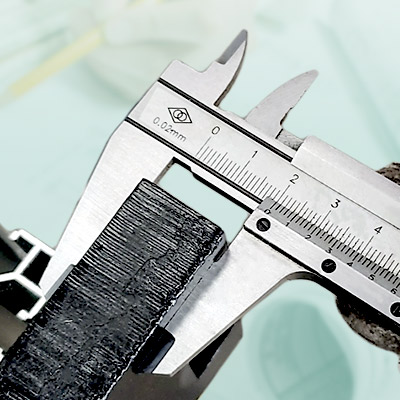 The Thickness
The thickness of machine some steel plate parts is 12-20mm, it ensures the machine will be non-deformation permanently.
Oscillating Knife Tool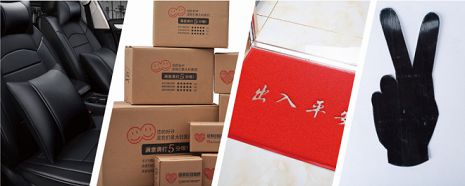 The Electrical Oscillating Tool is super suitable for cutting the material of medium density.Coordinated with various kinds of blades, applied for cutting different materials.

Cutting materials: kt board , foam board, honeycomb board, car mat, seat cover, corrugated, cardboard, kt board, gray board, composite materials, leather, corrugated box.
Creasing Wheel Tool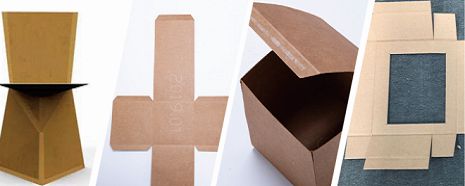 A selection of creasing tools allows for perfect creasing on the corrugated materials. Coordinated with the cutting software,the tool can cut the corrugated material along its structure or the reverse direction to have a finest creasing result,without any damage to the corrugated material's surface.

Cutting materials: Packing box, folding card, corrugated Board, carton,etc.
V-CUT Knife Tool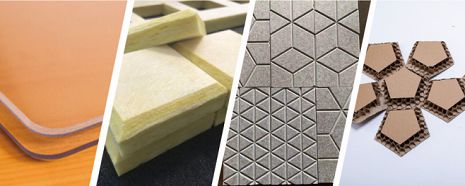 Specialized for V-cut processing on corrugated materials,AOL v-Cut Tool can cut 0°,15°,22.5°,30°and 45°.

Cutting material: soft board , kt board , corrugated board, packing box, slotting of corrugated boxes, medium-density material v cuts, carton packaging, hard cardboard, gift boxes,etc.
Kiss-CUT Knife Tool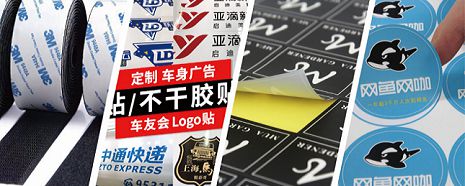 The kiss cut tool is mainly used for cutting vinyl materials (labels).aol cut makes it possible that the tool cuts through the top part of the material without any damage to the bottom part.It allows high cutting speed for material processing.

Cutting materials: sticker, car sticker, reflective materials, self-adhesive vinyl, label, vinyl, engineering reflective film, double-layer adhesives, etc.
Pneumatic Knife Tool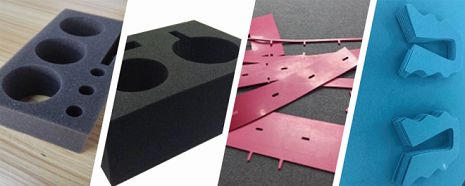 Driven by compressed air,Pneumatic Knife Tool with 6mm stroke, is especially for cutting hard and compact materials. Equipped with different kinds of blades,it can make different process effect.The tool can cut the material up to 110mm by using specialized blades.

Cutting materials: asbestos board, asbestos free board, PTFE, rubber board , fluorine rubber board, silica gel board, graphite board, graphite composite board, etc.
Milling Knife Tool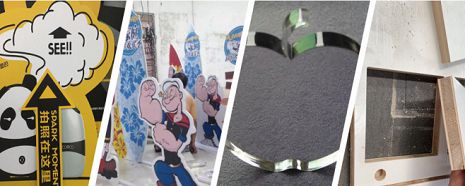 With imported spindle,it has a rotating speed of 60000 rpm.The router driven by high frequency motor can be applied for cutting hard materials with the maximum thickness of 22 mm.The customized cleaning device cleans up the production dust and debris.The air cooling system extends blade life.

Cutting materials: acrylic MDF board, pvc board, display stand, etc.
Drag Knife Tool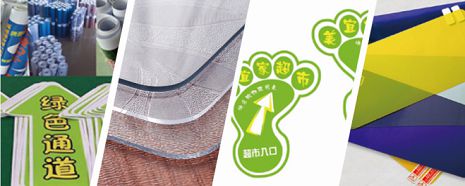 AOL drag knife tool can perfectly cut materials with the thickness up to 5mm. Compared to other cutting tools,it is the most cost-effective one that allows for the fastest cutting speed and lowest maintenance cost.

Cutting materials: backlit film, sticker, pp paper , folding card, flexible material less than 3mm thickness, advertising materials KT board, flexible plastics, mobile phone film, etc.
Driven Rotary Knife Tool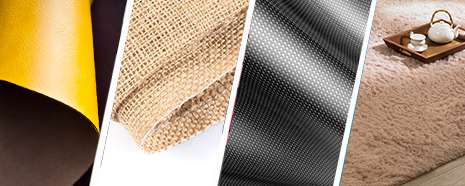 Driven Rotary Tool puts the materials by the high-speed rotating blades driven by the servo motor.The tool can be installed with circular blades and decagonal blades .etc which are especially suitable for cutting woven materials.

Cutting materials: textiles, canvas, leather, fabric, carbon fabric, glass fabric, carpet, blanket, fur, woven fabric, composite double, multi-layer material, flexible plastic, etc.

Christopher
Time:2019-11-06
In nine months, we reduced our carton costs by 50 percent. Implementing this technology forced us to take a hard look at our entire manufacturing process and find opportunities to improve the efficiency of our end-to-end process. The knowledge and experience of the sales and service staff is one of the primary reasons we've been with AOL for so long. What's more, the equipment just work.